Deciding what to buy for a newborn baby is quite a difficult task, especially for the parents of the newborn themselves.
Most times, you're stuck on what to buy when you come home from the hospital.
For example, you'll need to select baby clothes, sterilizer for a milk bottle, which formula to use, diaper changing table, and so many other things.
But the most important thing is, Where Should a Newborn Sleep? With me in the same room or another room? Which one is safer and suitable for baby health.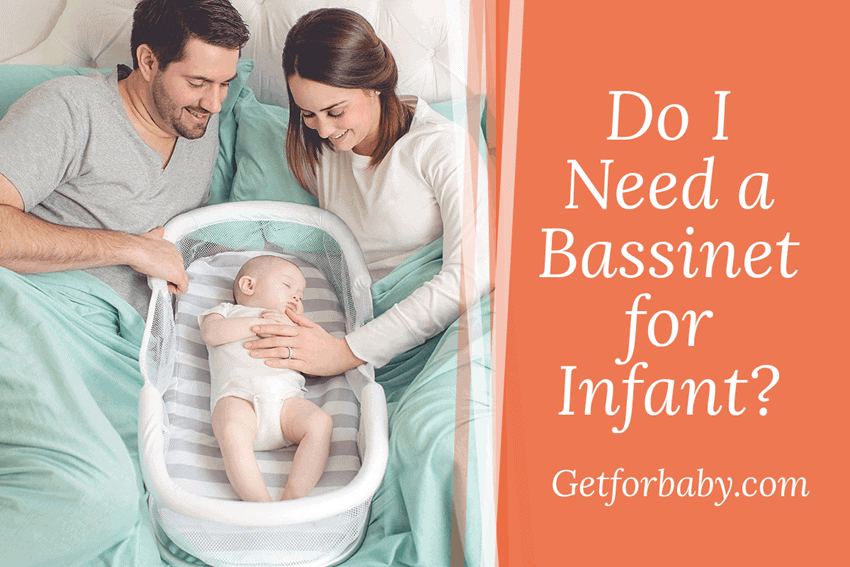 After deciding where he/she would sleep, the next thing is, "what kind of arrangement do we need for safe sleeping?"
Do I need a bassinet for that? Are bassinets safe for a newborn? Can a baby sleep in Bassinet?
The answers to all your queries and more will be explained in this article with proof so that you can make valuable decisions for your infant after reading this article.
So, let's dive into it.
Do I Need a Bassinet for My Newborn Baby?
Yes, you need a Bassinet for your newborn baby. Both are safe and highly recommended by the American Academy of Pediatrics, popularly referred to as CDC. The design of both Bassinet and Crib is different. However, the choice would purely depend upon the feature you want for your baby
Let's check out what some authority sites are saying, and why do you need a bassinet?
I got several suggestions and advice from family and friends the first day when I came back home with my little angel.
Some suggested that I sleep in the same place as the baby because there is a lot of Benefits of doing Co-Sleeping with baby.
Others suggested that I  let the baby sleep in his room. Surely, different people have different opinions.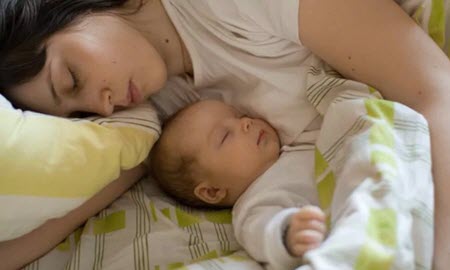 I hope you now have an idea of how long you can use it.
There is no hard and fast rule of how many months you can use the Bassinet. So, always monitor and check that the baby is comfortable in it and doesn't roll over.
If you still need help with this topic, feel free to check these articles.
Whether it's to feed your baby or to change the diaper in the middle of the night, a bassinet is much more convenient and safer than the Crib.
For example, keeping the baby right next to the bed significantly reduces the chances of an accident that may occur at night.
You don't have to stumble through the dark to feed him in the middle of the night.
You can buy a bassinet that you can attach or place near your bed (co-called bedside sleeper) to keep baby near you, for easy breastfeeding at night.
Or you can buy bed-sharing Bassinet to do safe co-sleeping.
The sides of a bassinet are a lot shorter, making it easier to pick your baby up and put him back down without much effort.
2.) Cosy & Comfortable Place To Sleep:
Over the last nine months, your baby enjoyed the shelter of their mother's womb, but now they have found themselves in a different environment.
To give them approximately the same cozy feel of the womb for comfortable sleep, the Bassinet comes very useful.
A small-sized Bassinet provides a feeling of being cocooned, and that will help your baby fall asleep a lot faster.
Unlike a giant crib, your little angel won't feel isolated and uncomfortable in a bassinet.
Plus, there are many accessories to choose to make Bassinet even more comfortable.
It's really heart-warming to see your baby fast asleep, snug, and cozy.
A bassinet will provide your little one with the complete coziness and comfort that they need for a sound sleep.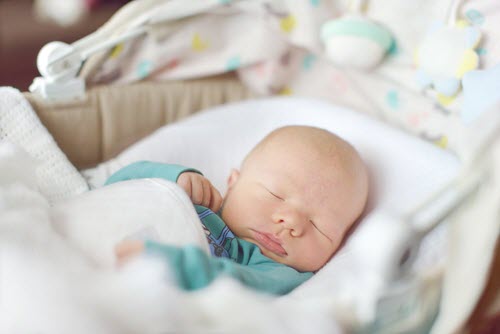 Fold it, pack it, and go with it due to its lightweight frame. Even some bassinets come with travel-bag that offers parents a hassle-free traveling.
It also comes handier when you travel because the baby loves to sleep in it. So having a travel bassinet with you is life-saving.
Now, think about traveling with a crib that's made up of wood.
Some bassinets come with wheels that allow parents to move it around the house conveniently, but in the Crib, it is not possible to move because of its heavyweight.
Here are some options for you.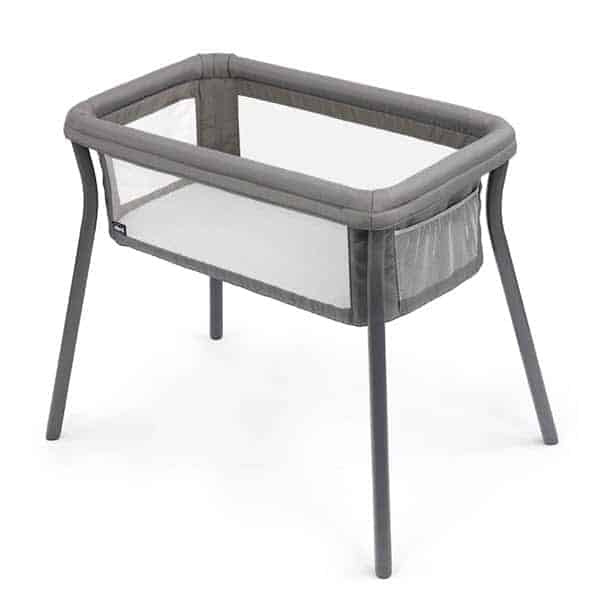 You can't use the Bassinet as a car seat because the Bassinet is not designed to provide safety in the car.
Also, the car seat is not intended for babies to sleep in for a long time. Both are different. Check this informative article: Is a Car Seat or Bassinet Better for Newborn Baby?
5.) Protection From Light & Bugs:
Providing a cozy, safe place for your baby is not enough. You have to protect your baby from direct sunlight or bulb light, dust, and, especially, pets.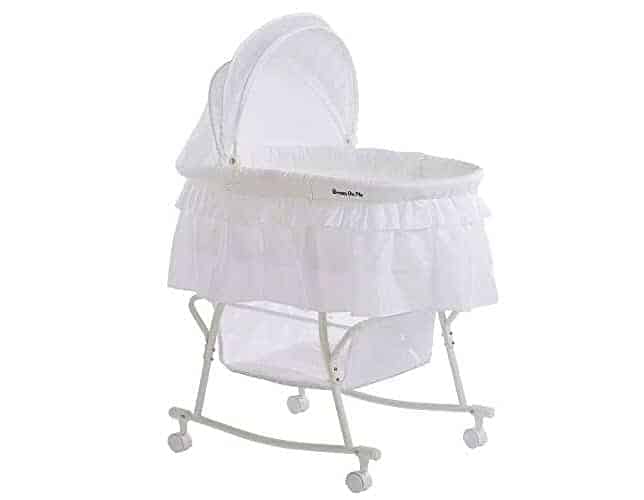 Although nowadays, pets are treated like members of the family, parents can struggle with keeping them out of the Bassinet
Or even out of the room, where the baby sleeps.
Equipping your Bassinet with a hood or a canopy can eliminate unwanted light and dust as well as surprise visits from pets,
So that your baby can enjoy uninterrupted sleep.
I firmly believe that every baby has the right to a pleasant slumber, whether in the day or at night.
I hope you like our useful and informative "Do I Need a Bassinet for My Newborn Baby" that helps you to make a valuable decision in the future.
Some FAQs
Let check some most frequently asked questions by a mom like you.
1.) Can You Put a Mobile On a Bassinet?
Well, It depends on how you are going to sue it. The pediatrician doesn't recommend to add or place anything in the bassinet/crib made of softs material. That can cause suffocation or leads to SIDS risk.
But you can place toy over/hang on the Bassinet to keep baby busy. Having a toy over the Bassinet helps brain development and motor skills. Checkout this list of the best mobile for bassinet.
2.) Are Bassinets With Cloth Sides Safe?
The Answer is NO. Bassinets with cloth sides are not safe, because it raises the temperature in the Bassinet or causes suffocation and higher the risk of SIDS. So,
Bassinet that has Mesh Side is preferable for better airflow for breathability and visibility to see the baby from far away.
3.) How Many Bassinets Do I Need?
You don't need to buy more than one Bassinet (but its purely your choice). One Bassinet is sufficient to take care of your baby up to 6-8 months. It depends on the manufacturer's recommendation.
However, it is recommended that you buy two sets of mattresses and 2-3 sets of the fitted sheet. It helps to keep your baby clean.
4.) How Much Does a Baby Bassinet Cost?
The cost of the bassinet is depended upon the features you want for your baby. You can easily found a lot of good functionality bassinet under $50 in the market whereas some people want to go with a luxury bassinet or want modern features bassinet.
Word of Advice
We know that every family has its own needs and requirements.
In this article, we just evaluated the issues that you can resolve through buying a bassinet. If you need help to make a better decision, read this article: How to choose a bassinet?
However, the final decision is yours. No one knows your situation better than you. But if you are still confused whether you need a bassinet or Is Bassinet necessary?
Yes. To provide a safe and comfortable sleep to your newborn baby, a bassinet is needed, and it's also safe. Bassinets have all the features like Music, a nightlight, vibration, lullabies, and all other things you need to provide comfort, and great sleep.
Have a look at this top-rated best baby bassinet design to resolve your problem.
Now, it's your turn. Let us know in the comments section: what do you think? Do you need a bassinet for newborn baby or Crib? Which one is better from your point of view?
Help other moms to make a quick decision, and don't forget to share the article because sharing is caring.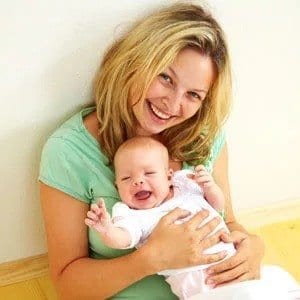 Sakshi Patel
Senior Content Writer
Sakshi Patel is a busy Mom who enjoys spending most of her time with her twin daughter & dog. She also a good nanny and Ph.D. holder in Human Science (HDFS). She joins us as a senior content writer because of her creative writing style & now she becomes one of our top-rated content writer.