Choosing the best place for newborn baby to sleep may be a difficult task especially when you are new parents.
And I'm one of those new parents who usually want their babies to sleep where seems most comfortable.
According to Pediatric, Comfort & Posture determine how well a baby can sleep and Safety, determine where should a newborn sleep.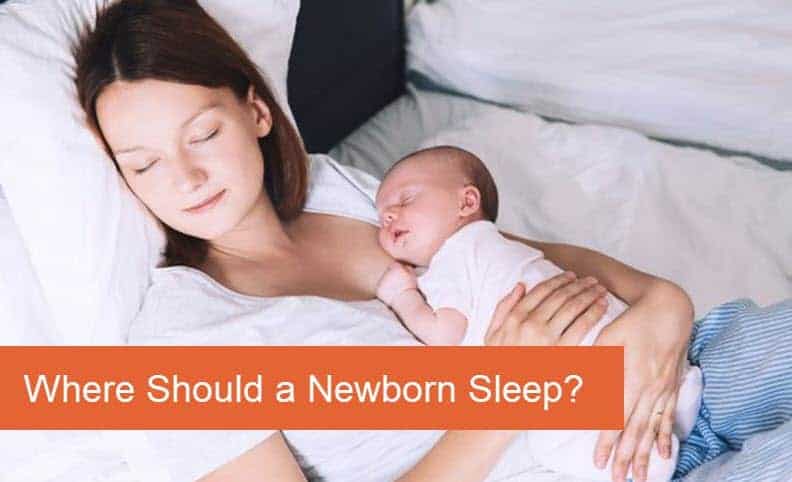 In a broad sense, 'anywhere' may seem to bring comfort – an adult bed, a bassinet, a crib (Different between crib and bassinet), etc. depending on several other factors.
You know your baby more than I do and you've probably tasted some of the enlisted options like me and ended up making him/her cry. That why I write this article by my own experience as a mom of two children and doing some research,
I will help you to find the best place for newborn to sleep, so that you can sleep too. lol
Best Place for Newborn To Sleep!
Finding the best place for newborn to sleep is not a difficult task if you don't know the things that affect the baby sleep. But in short, the best place for newborn to sleep is bassinet.
Pediatric research has shown that below three factors are largely responsible for the sleep choices of a baby.
So let us explore these factors briefly one by one.
1. How Safe is it?
The most important factor to consider in choosing where a baby should sleep is safety.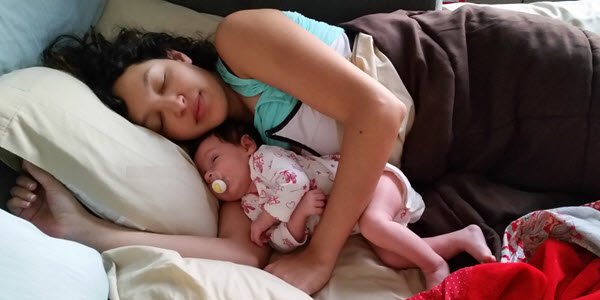 Sharing a bed with your infant is not an everyday-safe thing to do.
It exposes your baby to suffocation risks and SIDS
Some other health challenges especially if you smoke, drink or take drugs.
Sometimes Baby mother/father came down at night and soo much other reason.
Have a look at what, kidshealth.org are saying.
various U.S. medical groups warn parents not to place their infants to sleep in adult beds due to serious safety risks. Bed-sharing puts babies at risk of suffocation, strangulation, and SIDS. Studies have found that bed-sharing is the most common cause of deaths in babies, especially those 3 months and younger.
So, a baby needs a separate and safe sleeping space. For this reason, I would advise that your baby sleeps in a Bassinet, or crib near your head without any objects like pacifiers, pillows or toys.
Some mothers practice co-sleeping. This involves babies sleeping close to one or both parents.
Babies usually wake up intermittently when they sleep due to several reasons. If you practice co-sleeping, you would always stay next and be able to meet your baby's needs.
Also, this thing helps you to make a strong bond with your baby, But co-sleeping is totally different from bed-sharing,
In bed-sharing, we directly put the baby on the bed but in co-sleeping, we use especially design bassinet that helps you to make sure your baby sleeps safely between both of you.
Is co-sleeping safe? we will cover this in the next topic, but in short, co-sleeping is 100% safe.
Let me highlight one more thing which is very important to know is don't put your baby to sleep in a Car seat.
A study published in Pediatrics in July 2019 recorded that 63% of infant sleep-related deaths in sitting devices like chairs and swings happened in car seats. You can read more about this here, is a car seat or bassinet better for baby
2. How Comfortable is it?
Now its time to talk about "Comfort" and "Posture". So, let's start with Posture, first:-
first of all, don't let your baby sleep on tummy, because it put pressure on the tummy of the baby which case motor delay.
In 2008, a survey was done by the 400 pediatric physical and occupational therapists to figure out the early detection of motor delays in children.
This survey revealed that the babies are having 'lack of time on their tummy, while they were awake, was the top reason for the increase in delays.
If the baby can't sleep on there tummy then where they sleep. Well, Have a look at what APP recommendations on creating a safe sleep environment include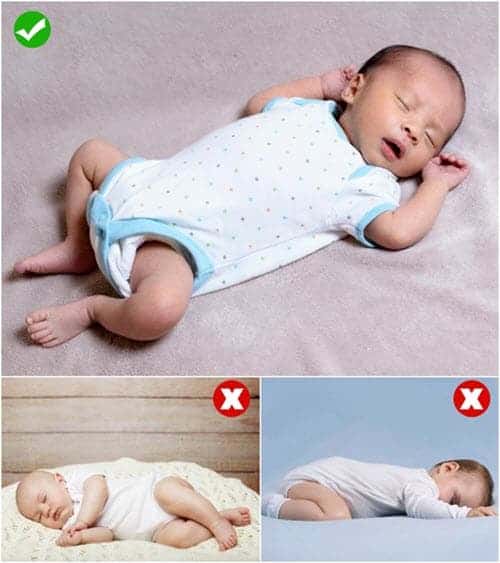 Place the baby on his or her back on a firm sleep surface such as a crib or bassinet with a tight-fitting sheet and Avoid use of soft bedding, including crib bumpers, blankets, pillows and soft toys.
So, make sure you baby sleep on there and on the flat sure.
The next posture I recommend to sleep is an Inclined position.
Baby love to sleep on incline bassinet because this thing helps baby to digest food and take breath easily and incline bassinet is totally safe so you don't need to worry about it.
A rising the head of the baby in the inclined bassinet is the best way to reduce the reflux in the baby. There are some especially design incline sleeper for baby with reflux, that helps your baby a lot.
Apart from that, you can make you the temperature of the room is not too high or not too low, because the skin of the baby is very sensitive to the temperature, so here you hit nad trial method help you.
You can also make your bassinet more comfortable to provide an extra cozy place for better sleep.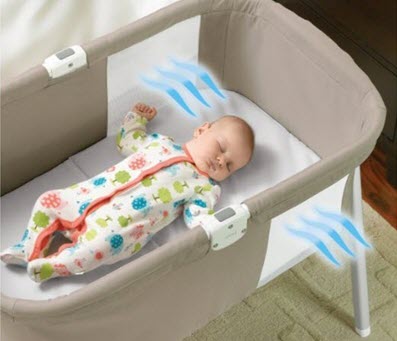 Babies get really uncomfortable when they feel hot or when the environment is noisy.
The best place for newborn to sleep is a bassinet,
APP also recommends to use the bassinet for the first 6 months, because It provides the safety and comforts your baby need and its flat surface help baby to sleep comfortably.
Where Should a Newborn Sleep?
According to me and Pediatric, we should have to use a bassinet near the mom for the first 6 months and after 6 months you can switch to crib. This is the best place where the baby can sleep for the first few months.
And don't let them sleep on their tummy, not on her side, and make sure the surface is flat, which has been covered by a well-fitted sheet.
As an above, I told you bassinets are especially design for babies.
The thing I like the most about the bassinet is its Mobile device.
This mobile device produces music, lullaby, Light, and vibration that help you, baby, as well as you to see your baby at the light without lighting the whole room.
If you still have a question in mind then I recommend to read this article "do i need a bassinet for a newborn baby".
Now, it's your turn, Drop your answer in the comment box and let us know what you think, where should a newborn sleep? is there any other best place for newborn to sleep?
And don't forget to share the article because sharing is caring.