Our Infant Sleep Consultant
Certified Infant Sleep Consultant
#1 Natalie Nevares (USA)
Natalie Nevares- is the founder of Mommywise and a mother of two highly active and strengthened teenagers. She started Mommywise as a blog in 2004 with the ambition of helping new parents to deal with the situations like loneliness, darkness, new parenthood, and avoiding the impact of inlaws.
She empowers parents to make decisions on their own with full confidence and never let any impact from media override their thoughts. Mommywise has become a well-known volunteer service to help new parents in crisis. As a mother and mentor, her goal is to guide parents about effective parenting.
Mission and Experience:
She has experience with postpartum mood disorder and can benefit many families going through it. Postpartum depression affects 1 in 5 birthing parents and is the leading cause of maternal death. Along with Postpartum depression, birthing parents experience a variety of mood disorders. Natalie Nevares provides expert guidance related to postpartum mood disorder.
After providing eight weeks of sleep training to one family for the first time, Natalie Nevares decided what she meant to do. Her mission is to offer more sustainable income for women, specifically mothers. She is also working day and night to raise awareness and make treatment of postpartum mood disorder more accessible. She always tries to leave a positive change legacy through her service and humility.
#2 Bridget Jensen (CANADA)
Bridget Jensen is a Wilfrid Laurier University, Conestoga College graduate. She is working as a member of the Association of Professional Sleep Consultants. She is also a founder of Betterbedtime, a full-service sleep consultancy in the Waterloo Region.
She is guiding families and individuals not only in Canada but also across its boundaries. Jensen provides services ranging from one-to-one programs for infants, children, and adults to sleep sessions for the workplace.
Mission and Experience:
If you want to give your best during the day, you must sleep well at night. Jensen understands that sleep is important not only for adults but also for children and infants. She guides adults about the sleep sessions for the workplace. She makes them understand that if they are well rested, they are less likely to make mistakes that could result in bad outcomes. As a working woman, she knows well what struggle an individual must face while simultaneously working and managing the home. She is the best guide, especially for working mothers.
If your baby is not sleeping properly at night, which is not only making you restless but also affecting the baby's health, then Bridget Jensen is the best guide for you. Peaceful sleep during the night ultimately leads to a focused and pleasant day. She is the best guide for individuals and also for families. Get a professional guide right now.
#3 Violet Giannone (USA)
Violet Giannone is the founder of sleep baby sleep and a professional family sleeping coach. She graduated from the Institute of Pediatric Sleep and Parenting. Violet is not only a registered nurse and Pediatric sleep consultant but also an author of a publication related to baby sleep training in 7 days.
Sleep training is something must-have, especially if you are new to parenthood. Violet teaches newborns to anticipate, fall asleep faster at night, and wake up less at night. Her goal is to make every baby a strong independent sleeper so they can put themselves back to sleep when they wake up at night.
Mission and Experience:
She knows that it is difficult for new parents to deal with the restlessness of babies. Most parents entirely focus on their child's well-being, but Violet advises new parents that they should also pay attention to their own sleep and needs. Parents need to sleep from memories, repair cells, and, most importantly, prevent getting sick.
As a sleeping coach, Violet, ensure you don't go through all this alone. She provides a thorough guide about every step of getting your baby to sleep throughout the night. If your baby is having sleep problems like waking up repeatedly, then violet Giannone is a perfect guide for you. Constantly feeding, bouncing, and rocking babies when they wake up makes parents exhausted and feel like they are getting insane.
She ensures that every parent deals with this without getting on their nerves. She has worked with parents from all around the world. If you have already tried everything, including reading books and watching the video but still not getting over the sleepless nights, then you must take consultation from Violet Giannone. Every family deserves a happy, healthy life, and Violet is making it possible with her experience and expertise.
#4 Kayla Squier (CANADA)
Kayla Squier has a bachelor's in Nursing from Lakehead university. She is a certified pediatric sleep consultant, baby sleep expert, newborn care expert, registered nurse, and most importantly, mother of two littles. Her babies were during the Covid-19 pandemic. She worked as a registered nurse for 12 years before becoming a mother.
Now, as a Certified Pediatric Consultant, she runs and owns Serenity Sleep Consulting full time. If your baby wakes up during the night, which is also making you sick, then Kayla Squier is the right person for your help.
Mission and Experience:
After her first baby, she has become restless even at night due to the continuous waking up of the baby. She understood that she needed to focus on healthy sleep. By keeping this goal in mind, she researched infant sleep thoroughly and started focusing on what she calls "Sleep shaping." At first, her son used to wake up every hour, but then he slept for 4-5 hours and then eventually for 12 hours.
The method she has used to train her baby is now turned into her major service, helping many different families these days. She educates families and provides them with the tool so they can sleep well at night and have fully active days. She also loves to serve those parents whose babies are four months old and provide guidance till they are 4-5 years old. All of us deserve proper sleep and rest during the night. So, why not take expert advice from Kayla Squier?
#5 Alison Macklin (CANADA)
Alison Macklin went to Seneca College and the University of Toronto Scarborough. Although she has a psychology and sociology background, her interest and passion for peaceful sleep began when she became a mother. Her daughter was not a great sleeper at all, and it was pretty difficult to put her to sleep with time. Alison became deprived of sleep, and some nights she needed to wake up till 6 am with her baby.
She tried everything which was in her hand, but nothing worked. But how long can she deal with these sleepless nights? Then Alison decided to take some expert advice.
Mission and Experience:
After doing a deep analysis of various consultants, Alison decided to go with one sleep consultant, which was a life-changing experience for her. Her newborn daughter started sleeping in her own crib independently. She sleeps over the night peacefully. Before that, Alison had a bad experience of not getting enough sleep at night. However, after consultation, her baby was so calm, and seeing her baby sleeping all night was so satisfying.
As Alison had a great experience working with the sleep consultant, she decided to further her knowledge in pediatric sleep. She decided to help as many families as possible, so no one has to face the difficulty of sleepless nights.
While working with Alison, she will help you establish a healthy and safe environment based on science to ensure that your baby sleeps. She puts keen interest and works closely with every family to formulate customized sleep solutions. She will be there for you every time and guide you through every step. She has the answer to your every question related to sleep.
#6 Chloe Waller (UK)
Chloe Waller graduated from New York University and is the founder of the sleep guide. She is also working as an infant sleeping coach. She started her journey to become a certified infant sleep consultant in 2019 when wakeful nights, sleep deprivation, 9 hours of job, and being a new mom were overwhelming.
After a few days, Chloe realized she needed expert advice to keep everything on track.
Mission and Experience:
After doing tons of research, she found many consultants with different points of view. She got no idea where to start. Chloe decided to go with one consultant and hire a sleep coach to get professional help. She then decided to continue learning about this to help other families facing the same.
Nowadays, she provides reliable and experienced methods to parents to be full confidence in their little one's sleep. She has already helped many families and working hard so that no one is deprived of sleep.
She loves to guide the working mothers who are tired of hectic routines as they can't get enough sleep at night. Her goal is to make every parent's life easy regarding sleep.
What Is An Infant Sleep Consultant?
An infant sleep consultant is somebody who specializes in assisting infants, toddlers, and young children in obtaining the necessary amount of rest. That particular individual is also known as an infant sleep trainer or infant sleep coach.
What Does An Newborn Sleep Consultant Do?
An infant sleep consultant helps parents who are struggling with their baby's sleep issues. They create a sleep plan that is tailored to the infant's individual needs and help parents implement it. They suggest a program, book, or course to help improve your infant's sleeping habits and make it easier for them to go asleep.
Is Baby Sleep Training Necessary?
Technically it totally depends upon you & your preference. But nowadays, parents have started hiring a newborn sleep trainer because they want to provide extra care and comfort to their newborn. Some parents said it's unnecessary, but when I hired a infant sleep trainer for my infant, I found significant improvement in sleep. Apart from me, Pedetracions also recommend sleep training.
How Much Does It Cost To Sleep Train A Baby?
Hiring an infant sleep trainer would cost approximately $200- $800. This sleep coaching price may vary widely based on various aspects, such as the individual's location, time spent at the customer's residence, the needed number of overnights, and many others.
What Should I Look For In A Infant Sleep Consultant?
When looking for an newborn sleep trainer, it is important to check the following points.
A consultant should be experienced, knowledgeable, and well-recognized in the area.
The consultant should be able to provide you with information and resources that will help you create a healthy sleep environment for your baby.
Additionally, the consultant should be able to offer support and guidance as you work to establish healthy sleep habits for your family.
If you want to skip this part, check our list of the best newborn sleep trainers and quickly hire the consultant, you are looking for.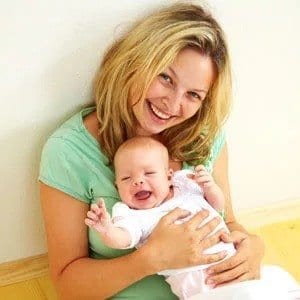 Dr. Sakshi Patel
Senior Content Writer
Dr. Sakshi Patel, an expert in Human Development and Family Studies, combines her academic knowledge with personal experience as a mother to twins. She provides comprehensive articles and meticulous reviews on baby essentials, offering accurate and up-to-date information to help parents make informed decisions. Read more.