Choosing a bassinet is quite a challenging task, especially if you don't know on which parameters you have to evaluate or what to look for in a bassinet?
Suppose you have a good amount of budget to buy a bassinet. You did some online research, you select an attractive bassinet and buy it.
Once it reaches your home, you open it and use it for a few days only to realize that this Bassinet is not comfortable enough and does not have all the essential feature that helps you as well as your baby.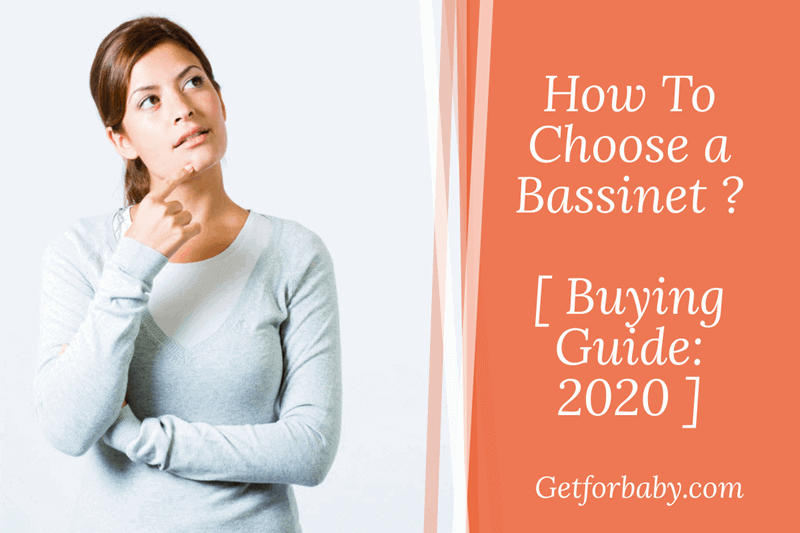 For example, a necessary feature like a storage; since keeping your baby's necessities near you is essential. Other great features include automatic functions that generate music, vibration, and lullabies to soothe your baby through the night.
At that stage, what will you do?
I know how bad it feels when you buy something for some purpose, but it does not serve the purpose. That is why we have written this bassinet buying guide: How to Choose a Bassinet? It examines all the features you need and helps you to make a better decision.
So, keep reading our Bassinet Buying Guide.
How To Choose a Bassinet? [ Buying Guide: 2020 ]
Choosing a bassinet is dependent upon two things. The first one has to with the feature you want for your infant to provide comfort and cosiness. The second thing is whether the Bassinet meets your requirements to help you to do the daily chores easily, without making much effort like breastfeeding, diaper changing, soothing your little one, etc.
Choosing is one thing, but choosing the perfect Bassinet for an infant is essential.
So, which Bassinet should I buy and how can I choose it? Let's check it.
1.) Check Weight & Age Limits of the Bassinet:
One of the most essential points to consider when you choose the Bassinet is age and weight limit.
Most bassinets have a weight limit that lies between 15 to 20 pounds that means they can last your baby till the age of 4 to 6 months, Which is usually what is recommended by the manufacturer.
This means after that weight and age limit; you shouldn't use the Bassinet anymore.
For example, if your Bassinet has a weight limit of 20lbs, and suppose your baby is 22lbs, that means you can't use it anymore as it puts the safety of your baby at risk.
Using a bassinet once your baby's weight has exceeded the recommended limit can lead to the collapse of the Bassinet, and you know how dangerous that can be.
But, there is No hard and fast rule that you can only use the Bassinet until a specific age.
You have to understand that, ultimately, it all depends upon the rate of your baby's development.
Every baby has a different rate of growth. For example, premature babies grow very slowly as compared to healthy babies. So, when it comes to preemies, you can use the Bassinet for a longer period of time for your baby.
However, make sure you don't exceed the weight and age limit restriction by the manufacturer.
If you don't know the weight limit of your Bassinet, then we have a list of the popular bassinets with their weight limit; I hope it helps: List of the Bassinet Weight Limit.
Now, the question is how you can make that decision regarding when is it the right time to stop using the Bassinet? Check our in-depth guide that helps to understand At What Age Should a Baby Stop Sleeping In a Bassinet?
But, If you are looking for a bassinet that you can use for more than 6 months, then I recommend to buy a bassinet with a higher weight limit.
2.) Make Sure Bassinet Easy To Clean & Maintain:
Babies mess things up quickly. They throw-up, drool, or may experience a diaper leak; these things have the potential to stain a bassinet's mattress.
Over time, bassinets can even accumulate tears, sweat, breastmilk, and other bodily fluids, which can cultivate bacteria and germs if not cleaned regularly.
So, it does not matter which Bassinet you are buying;
if it is not easy to clean, then you in trouble.
Keep this thing in mind when choosing to buy a bassinet. It should have a removable and washable mattress and sheet or fitted sheet in the market.
Also, the frame of the Bassinet, itself, should be easy to clean.
Use your discretion in choosing a bassinet that you would be able to clean easily; in the long run, it helps with taking care of your baby better.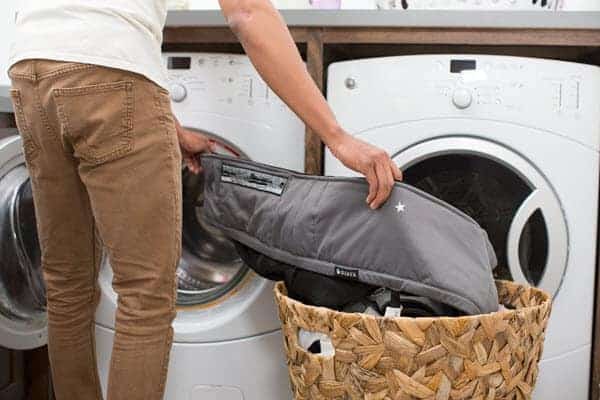 Wash your bassinet materials up to two times a week and the Bassinet itself twice every month, if needed. Need help to understand how you can clean it, then read our guide: How to Clean a Bassinet & Its Accessories?
Also, make sure your Bassinet is chemical-free, because the immune system of your baby is still in the process of being developed, and you won't want to expose your baby to any sort of infection. Try to go with a JPMA Certified bassinet.
3.) Have Some Basic Features in Bassinets:
Features like vibration, music, a nightlight, gentle rocking, and lullabies have become more popular nowadays. It helps you soothe your baby so that they can go to sleep faster.
For example, like vibrations, babies love to sleep on something that vibrates, so placing a baby over something that generates smooth vibrating motions is life-saving. A vibrating bassinet is 100% safe—so no need to worry.
Also, music and lullabies come very handily when your baby cries unexpectedly.
After a lot of research finally, we know what kind of music babies like and how it helps to improve brain processing in infants.
Don't forget about the canopy or nightlight features as well; having these features gives you additional benefits.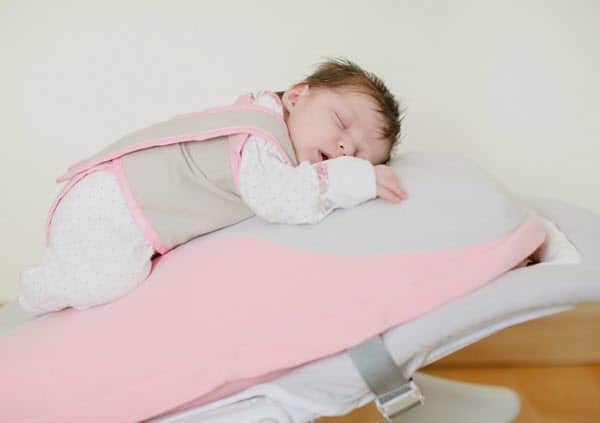 For example, with a nightlight, you can checkup your baby at night without lighting up the whole room.
Additionally, the canopy can use to protect a baby's eye form high-intensity light or from sunlight, if you place your Bassinet near the window for fresh air.
In addition to this, some bassinets even have a double canopy that acts as a net and prevents pests from entering in the Bassinet.
If you have a pet, you need to think about where you should place your newborn safely away from pets, then read this How to Keep Cat out of Bassinet?
Apart of that, If you have the budget and want something that does all the things automatically, like play music or vibrates or soothe baby at night, even you are sleeping, then try the SNOO bassinet.
One of the most expensive bassinets with advanced technology that respond to the baby cry and soothe your baby.
An alternative to the Snoo is the Graco Sense2Snooze Bassinet, for parents who want the same feature at a lower price.
4.) Storage in Bassinets for Baby Essential:
Nothing stresses you as a mother than having to run around to get your baby's things.
Baby essentials like toys, diapers, wipes clothes, and snacks are just a few things that should be kept within an arm's reach when the baby needs them.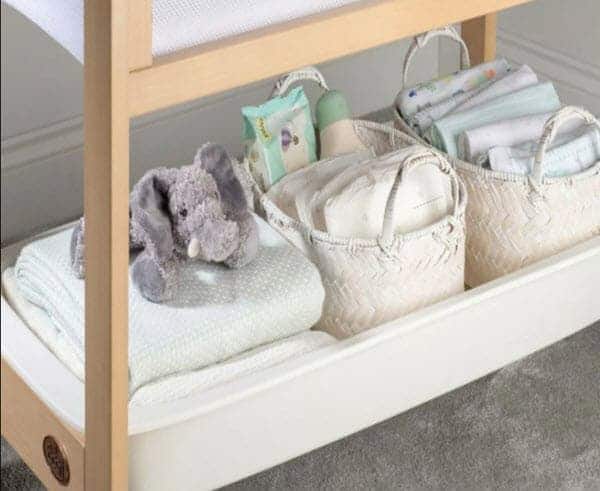 To prevent this hurdle, some bassinets are made with an extra compartment that allows you to keep all your baby's essentials in one location.
This makes your life easier while you nurse your baby.
Like the halo bassinet,
It offers storage on the side of the Bassinet, which is perfect for C Section moms.
You don't need to bend your back to pick things, like as we have to do in the Bassinet that offers storage underneath.
By nature, babies always need to be attended to frequently, and you don't want to be running around each time they call.
So, be selective in the storage option.
5.) Soft Fabric & Mesh Side for Breathability:
Mesh side plays a vital role in providing excellent breathability and airflow. The mesh also helps to lower the temperature in the Bassinet and reduce the risk of suffocation.
A study by the American Academy of Pediatrics shows that in the United States, about 3500 babies die every year from accidental suffocation and strangulations in bed.
That's why the majority of bassinets come with mesh sides, like the Fisher-Price Soothing Motions, Miclassic 2in1 Rocking, Babyhome Dream Air, Evenflo Loft Portable, Dream On Me Karley and a lot of other bassinets.
Some bassinets come with soft fabric on the inside to maintain the coziness and to make the Bassinet more comfortable.
But the important thing is to note is that all the bassinets have a perfect fitted tight flat surface to sleep on, which is recommended by the APP and CDC.
Use a firm, flat surface to sleep on, such as a mattress which has a safety-approved crib external icon, covered with a fitted sheet.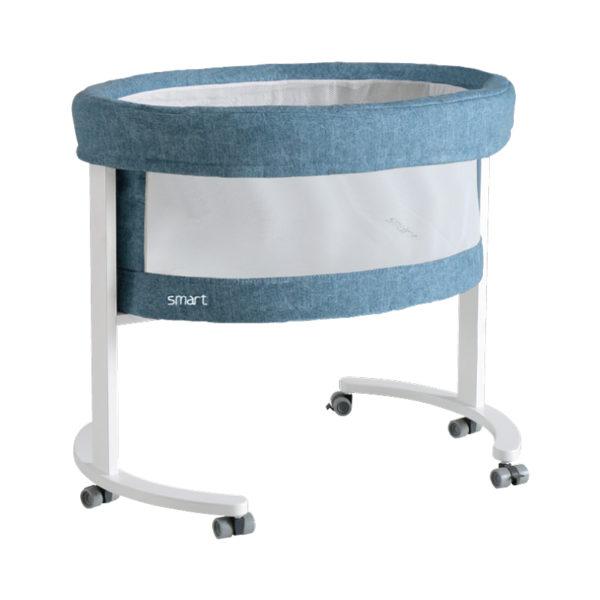 Check out this video and see how the CDC explains safe to sleep  in detail:
After watching the above video, you might think, why not go with a crib instead. Well, it's your personal choice, but before making a decision, I recommend you go through these articles as well:
Having a mesh side bassinet not only helps to increase the airflow but also gives you the ability to keep an eye on the baby while you do your work.
So, prefer a bassinet with mesh sides, especially if it has a large sidewall.
6.) Is the Bassinet Portability or Travel Friendly?
One primary reason why mothers prefer bassinets over cribs is that it is lightweight, compact, and easy to be carried from one place to another.
Imagine how difficult it is to move a giant-sized crib so it can be near the garden or somewhere else so that you can keep your baby near you. Now, think about a bassinet that has wheels and is extremely lightweight. How convenient!
Don't need to worry about to slip the Bassinet on the inclined surface; the wheels come with locks (check before choosing a bassinet) to keep them fixed in the position you want them.
Bassinet weight and wheel define how much portable it is. So keep this in mind when you choose a bassinet.
Now, what makes bassinet travel friendly?
Well, the answer is its folding features, but keep in mind, the Bassinet is easy to assemble and disassembled quickly. So, you don't in this process every time.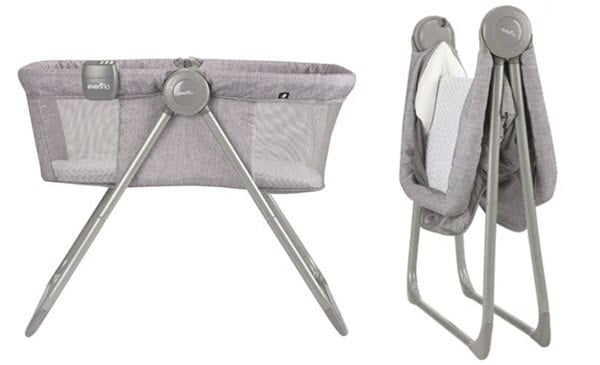 Additionally, check it offers a bag for easy to carry or not. This travel bag for Bassinet keeps you traveling smoothly. So, don't forget to check this.
Keep all the things in mind when you choose a travel bassinet, or you can check our list of the best travel bassinet to reduce some of your research.
I hope you like our "How to Choose a Bassinet for Newborn baby?" Guide and found it useful and informative that helps you to make a valuable decision.
Bassinet Buying Guide: Checklist
Make sure you check the weight and age limit restriction recommended by the manufacturer of the bassinet because, in the end, these two things are going to define how long you can use it.
Make sure the bassinet sheet, mattress, and other stuff that come with bassinet is easy to clean, also bassinet itself.
Having a feature like Vibration, Music, Lullabies, Canopy helps a lot, but it's your personal choice, some people love simple whereas some want luxury bassinet.
Storage plays a vital role in baby nursing, so be selective in it. Check which type of storage is best for you.
Go with a bassinet that has Mesh side, it lowers the temperature in the bassinet and increases breathability. Also, it provides visibility.
Need portable bassinet or travel-friendly bassinet, thing about that before choosing a bassinet.
What Bassinet Should I Buy?
Well, it is challenging to answer what type of bassinet you should buy in just one line. But we recommend you to go with a bassinet that provides comfort to your baby as well as fulfils your requirements at the same time.
This way, you can do all your tasks easily and get some extra sleep after pregnancy.
We already explained, "How to Choose a Bassinet for an infant?"
Now, let us talk about the type of Bassinet available in the market to help you make the appropriate choice.
And a lot more, check out this article as well: Top 10 Best Bassinet of 2020.
Choose the Bassinet that meets your needs. Now, please let us know how you like our bassinet buying guide: How to Choose a Bassinet? Also, which Bassinet suits your requirements that you decide to buy it.
Let's help other moms make a quick decision, and don't forget to share the article with a person who needs it.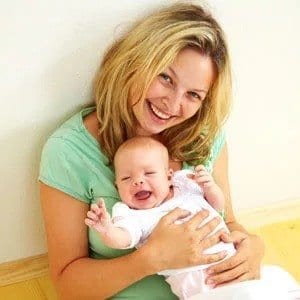 Dr. Sakshi Patel
Senior Content Writer
Dr. Sakshi Patel, an expert in Human Development and Family Studies, combines her academic knowledge with personal experience as a mother to twins. She provides comprehensive articles and meticulous reviews on baby essentials, offering accurate and up-to-date information to help parents make informed decisions. Read more.