Parents have been asking forever: "How long can a baby sleep in a  bassinet?"
Well, to be honest, it's not an exact science! Generally, bassinet manufacturers recommend that you allow your newborn baby to the sleep in a bassinet for their first 4 to 5 months.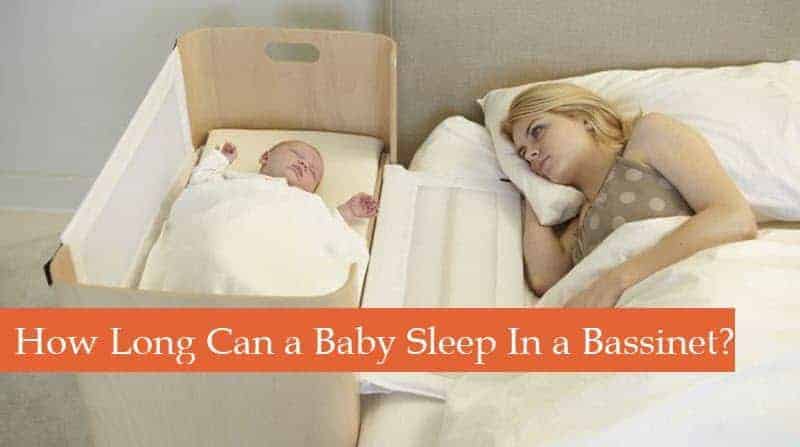 How Long Can a Baby Sleep In a Bassinet?
The lifespan of the bassinet directly depends on three main factors: size of your baby, the weight limit of the bassinet and whether your baby is comfortable in the bassinet. So let's check out some factors to help you make your decision.
1. Overall Size of The Baby
Your bassinet will come with directions telling you how small your baby needs to be to use it.
As I mentioned, bassinets are designed for babies up to the age of 5 months. However, if your baby is pint-size, you can allow her to stay in the bassinet a little longer. Her size will decide when to move her into a crib.
On the other hand, if your baby is a big bruiser, you may need to have their crib ready for them sooner.
And, if your baby starts rolling over, you're going to want to move them into a crib to avoid serious injury but also so they get a good night's sleep.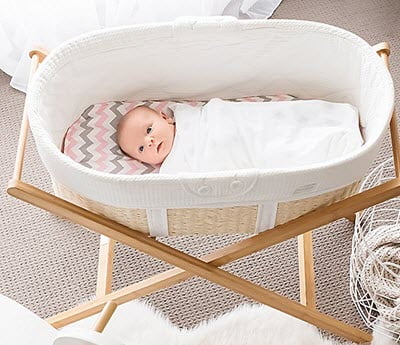 In some cases, your baby may still be short enough for the bassinet, but their weight may exceed the manufacturer's limit, which means you'll have to move into a crib.
2. Your Baby's Weight
Almost all bassinets on the market today come with a maximum weight limit, usually between 15 and 20 lbs.
So, when you're buying a bassinet for your baby, you'll need to check the maximum weight allowed in the bassinet for your baby's safety.
Too much weight can collapse the bassinet and seriously injure your baby.
If your baby grows quickly and exceeds the weight limit, it's the right time to switch to the crib.
Basically, it's your baby's weight, not age, that will determine how long they can use their bassinet.
Though, in general, the larger baby will graduate to a crib sooner.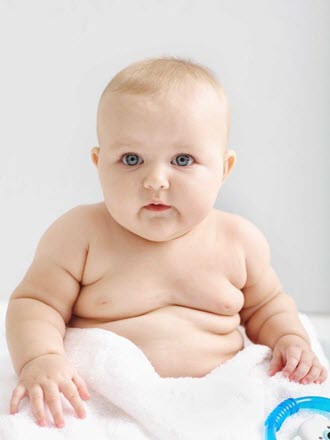 3. Is Your Baby Comfortable In the Bassinet
Besides your baby's size and weight, comfort will also determine how long the baby will use the bassinet.
Choosing a bassinet made from soft material and offering innovative features will give your baby a comfortable sleeping environment for the life of the bassinet.
I know parents never want to compromise on the quality of their baby's sleep and comfort, so make sure your baby fits comfortably in their bassinet.
Word Of Advice
Selecting the best furniture for your baby to sleep on and deciding how long they can safely and comfortably use that furniture are some of the most important choices you can make as a parent.
Your baby spends so much time sleeping that it's very important you make them as comfortable as possible.
Parents and babies alike love the great features and advanced technology on today's bassinets.  Your baby gets a good night's sleep and you get the peace of mind knowing that she's safe and secure.
So, use a bassinet as long as your baby is comfortable and under the weight limit.
Every family has their own needs and requirements. I've tried to show you the factors I think are important when deciding how long can a baby sleep in the bassinet.
Hopefully, it helps you make your decision.
Leave a comment to tell me what you think and let me know how long you're planning to keep your baby in a bassinet. I'd love to hear from you.