Every baby bassinets are made following strict manufacturing guidelines & undergo vigorous testing before being sold commercially.
But still, sometimes manufacturer recall their bassinets; even the top-rated brands like Graco Baby, Fisher Piece, Delta Children, Dream On Me, Summer Infant, Evenflo, etc., recalled their bassinet if required.
But, Why did the top-notch bassinet manufacture brand recall their bassinet?
The reason is Consumer Product Safety Commission and others like federalregister.gov & comsumerreport.org continuously working to keep your baby safe & to lower the number of infant death.
The incidence of SIDS has dropped to 35 babies per 100,000 births, and clearly defined bassinet rules have a lot to do with this positive trend.
But the question, what should you have to do if your bassinet is recalled by the manufacturer? How you can contact the manufacture and claim your refund or replace your product Or get a voucher to buy a new one.
Well, the answer to all these questions is answered in that guide. Let check the bassinet recall over time.
List of Bassinet Recall [ Updated: May 2022]
Below you can found the list of all the bassinet recall over time by the manufacturer. You can sign up for our Newsletter to stay to date with bassinet recall to keep your baby safe.
What You Should You Do When Bassinet Recalled:-
Even after you have done your research and due diligence in finding a bassinet for your baby, it is always possible that it might end up being a recalled item in the future. Here are the steps you must take to keep your baby out of danger and safe from recalls:
Step #1 Staying Informed:-
The very first step is staying informed. The CPSC provides free email alerts ( Sign up for our Newsletter to stay updated with bassinet information) to anyone who signs up on their website.
CPSC also provides regular press releases in case of a recall to keep consumers up-to-date.
Like non-profit websites, other resources also help parents determine whether the bassinet or any other piece of equipment or baby accessory they own has been recalled. It is always good to 100% sure.
Note: You can signup for our Newsletter to stay updated with all the Bassinet Crib & Pack n Play information and hazarder to keep your newborn safe.
Step #2 Discontinue Use Immediately:-
If you discover that the bassinet you got for your little one is a recall, do not panic but stop using the bassinet immediately.
Find an alternative sleeping space for your baby instead, one that is compliant with all the safety measures defined by the AAP (APP safe sleeping policy explain at healthychildren.org)
Top Rated crib of 2021
Top Rated Pack n Play of 2021
Step #3 Contact The Bassinet Manufacturer:-
The next step is to contact the company. You can ask for a full refund, Voucher, or a replacement if you feel comfortable with that.
Most good companies are more than willing to refund or replace without any additional charges since they are also committed to safety and security needs.
You can contact the manufacturer through the contact details available on their website or getting connected to the distributor from whom you made the initial purchase.
Distributors are also made aware of recall items by the company and will provide complete assistance.
To help you quickly find the company detail, I created the table below with all the necessary information you need to get in touch with the bassinet manufacturer.
Final Words of Advice
Not all recalls mean manufacture provide the new or replace the product; in some cases, they fix or change the hazardous parts to infants to lower the cost of bassinet recall.
In 2016, injuries related directly to mattresses alone numbered 11,300. This indicates just how prevalent the problem is. What is even more alarming is that the CPSC estimates that the number of unsafe bassinets still in use may be as high as 20,000,000.
This just goes to show how parents are unaware of the true hazards that bassinets encompass. Parents always try to get the best for their kids.
However, it is difficult to know whether they own a bassinet model that has been recalled due to a flaw in the design or reports of accidents.
This is why parents need to keep researching and remain up-to-date on the developments regarding babies' safety.
It is hard to keep tabs on everything you buy nowadays, but buying something as long-lasting and crucial to your baby's health. So we write here a handy guide to choose a bassinet for your baby.
Now, what next? Well, feel free to read the below-mentioned guide to keep your baby safe.
Now, it's your turn. Let me know what you will buy & why; let help other moms like you make a valuable decision. Put your question in the comment box. I love to talk with you.
Don't forget to share the article because sharing is caring.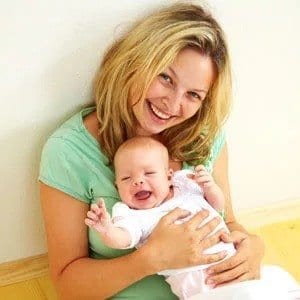 Sakshi Patel
Senior Content Writer
Sakshi Patel is a housewife who loves to spend most of her time with her Twin daughter. She loves to share her parenting journey with other new parents. She completed her Ph.D. from MP University in HDFS. Her hobbies are internet browsing, doing research on products, reading, and writing.