When the incline bassinet came on the market, parents started loving it because it comforted the infants and helped to reduce acid reflux.
Along with it also help them to sleep faster as compared to the traditional bassinet and is considered safe to use as previously.
Then, what happens now? What makes it dangerous for babies to sleep on an incline bassinet?
Why do pediatricians recommend stopping using it, and why did the manufacturer recall more than 6 million incline bassinet from the market?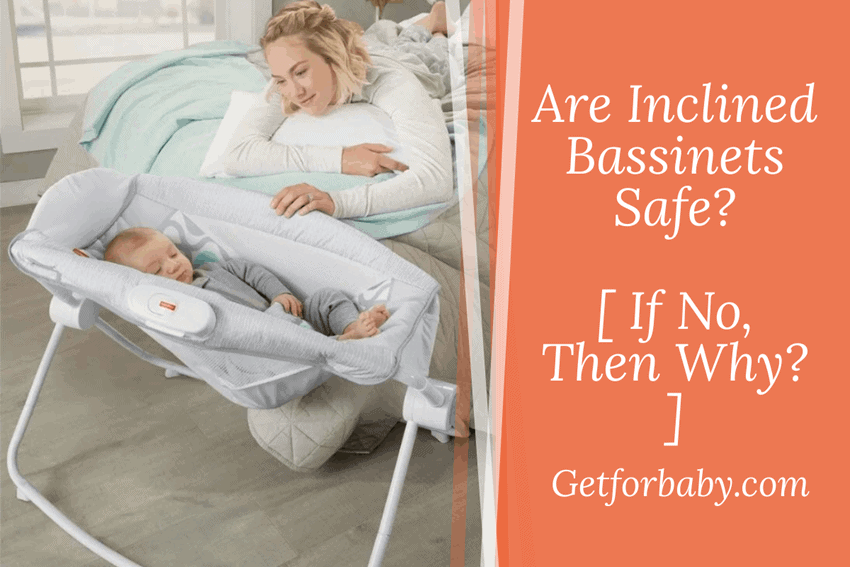 To understand this, we must have to understand the actual cause behind the death of infants when infants sleep on the inclined plane.
In 2018, A parent in New York filed a complaint [1] with the Consumer Product Safety Commission after a 6-month-old rolled over while sleeping in a Fisher-price Rock n Play and died.
At that time, CPSC only knew (or concluded that) babies could sometimes roll in the incline bassinet and can face a risk of suffocation.
So, on May 31, 2018, CPSC released a note that encouraged parents to use restraints that hold the baby in a single position for their safety when using an incline bassinet [2].
CPSC is aware of infant deaths associated with inclined sleep products. Babies have died after rolling over in these sleep products. CPSC, therefore, urges consumers: Always use restraints and stop using these products as soon as an infant can rollover.
There's no exact age limit on when your baby will start rolling in a bassinet by himself. My son didn't start rolling over until he was almost seven months old!
No, there wasn't anything wrong. He was just a bit lazy! BTW, keep in mind that it sometimes takes longer for a preemie to roll over.
For this purpose, CPSC hired Erin Mannen, Ph.D. [3], a mechanical engineer specializing in biomechanics at the University of Arkansas for Medical Sciences, figure out the cause behind it.
We found evidence that some of the deaths linked to these products occurred when babies who were placed on their backs to sleep rolled over — many for the first time — and were found dead on their stomachs.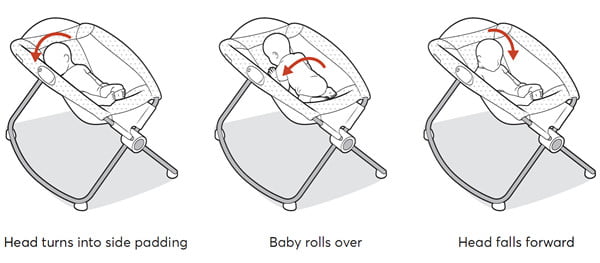 So, the study proves that an incline bassinet is not safe for babies to sleep in it. But the thing that makes it unsafe is its incline position; how?
It's very easy for the baby to roll over in an inclined sleeper, but it's very difficult for them to roll back; this thing case to death due to suffocation.
We found evidence to suggest that this inclined position on a non-rigid surface may make it easier for babies to roll over but harder for them to roll back,
Not just one bassinet, all the incline bassinets, such as incline bassinet mattresses, Incline Pillow, incline wedges or other products she examines, found not safe for the baby to sleep.
Later on, On October 31, 2019, CPSC released a NEWS [4] and warren/strongly recommends parents stop using incline sleepers for baby safety.
E.g., the most popular ones are; Fisher-Price Rock' n Play Sleeper [5], the Kids II Rocking Sleeper [6], the Eddie Bauer Slumber and Soothe Rock Bassinet [7] etc
I hope you get the answer to your question, Are Inclined Bassinets Safe?
Can Newborns Sleep on an Incline, Is it Safe?
Yes, a newborn can sleep on the inclined Sleeper; it is safe to sleep until the sleeping angle is not more than 10 degrees, as per the new study conducted by Erin Mannen at UMAS.
Mannen and her team suggested that the incline angle on such products is no more than 10 degrees. The lying surface should be flat and rigid (rather than soft and plush-like).
So, parents are still using an incline bassinet because it helps infants to reduce acid reflux. But keep in mind no more than 10 degrees
How To Elevate Bassinet For Reflux Safely?
To promote good development, a newborn baby needs to sleep 16 hours daily, usually 3 to 4 hours in one period. But you need to make sure they are sleeping in the correct position to lower the risk of Sudden infant death syndrome (SIDS).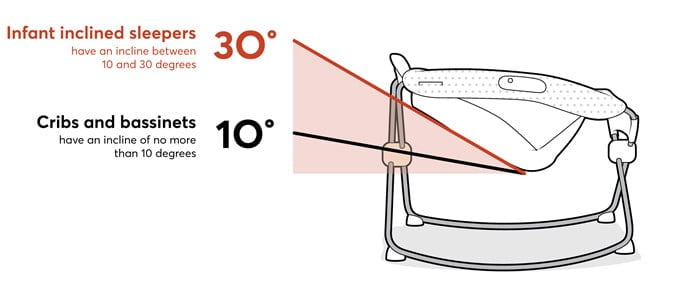 To safely incline the bassinet,
 Remove all the stuff like loose sheets, toys, etc.
Incline your bassinet as per your infants need
But not more than 8-10 degrees to be safe side
And make sure the incline sleeping surface remain flat
And one of the most important things is to do it wisely.
The Consumer Product Safety Commission already asserts that bassinets, cribs, pack n plays are safe for sleeping because they meet the safety standards, and manufacturers follow safety guidelines.
But, to be extra safe, always follow the ABC rule for safe sleeping that the American Academy of Pediatrics (APP) and the National Institute of Child Health and Human Development [8] agree on;
A is for Alone
B is for on the Back
C is for in a Crib
Newborn Sleep Incline Vs Flat
Both the sleeping position are safe for infants to sleep in; it depends upon your choice of which one you offer to your infants.
Putting the bassinet in an incline position (like newborn sleeping on a slight incline) will help infants to reduce acid reflux. Still, you must ensure the sleeping angle is not more than 8-10 degrees.
In contrast, flat sleeping is recommended by all pediatricians as well as by APP to eliminate the risk of SIDS and suffocation.
Check this video: Right way for baby to sleep.
If you are looking for the safest incline bassinet for your infants that helps you reduce acid reflux, here are some options; Best Bassinet That Inclines.
Or explore our list of the Top Rated Bassinet.
Want to know more about bassinet, then check below informative guide.
Now, it's your turn. Let me know how you like our guide, "Are Inclined Bassinets Safe." Are you planning to incline bassinet or something else? Drop your valuable comment below to help other moms like you to make quick decisions.
Don't forget to share the article because sharing is caring!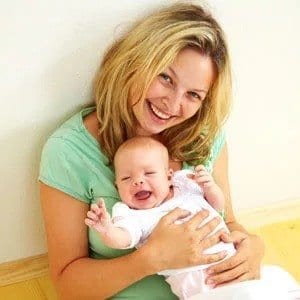 Dr. Sakshi Patel
Senior Content Writer
Dr. Sakshi Patel, an expert in Human Development and Family Studies, combines her academic knowledge with personal experience as a mother to twins. She provides comprehensive articles and meticulous reviews on baby essentials, offering accurate and up-to-date information to help parents make informed decisions. Read more.
Getforbaby editorial team is committed to providing the most helpful, updated & trustworthy parenting information. When creating or updating the existing content, we rely on credible sources, respected health organizations, professional groups of doctors, & only high-quality sources, including peer-reviewed studies, to support the facts within our articles. Learn more about how we write Getforbaby content.
We believe you should always know the source of the information you're seeing.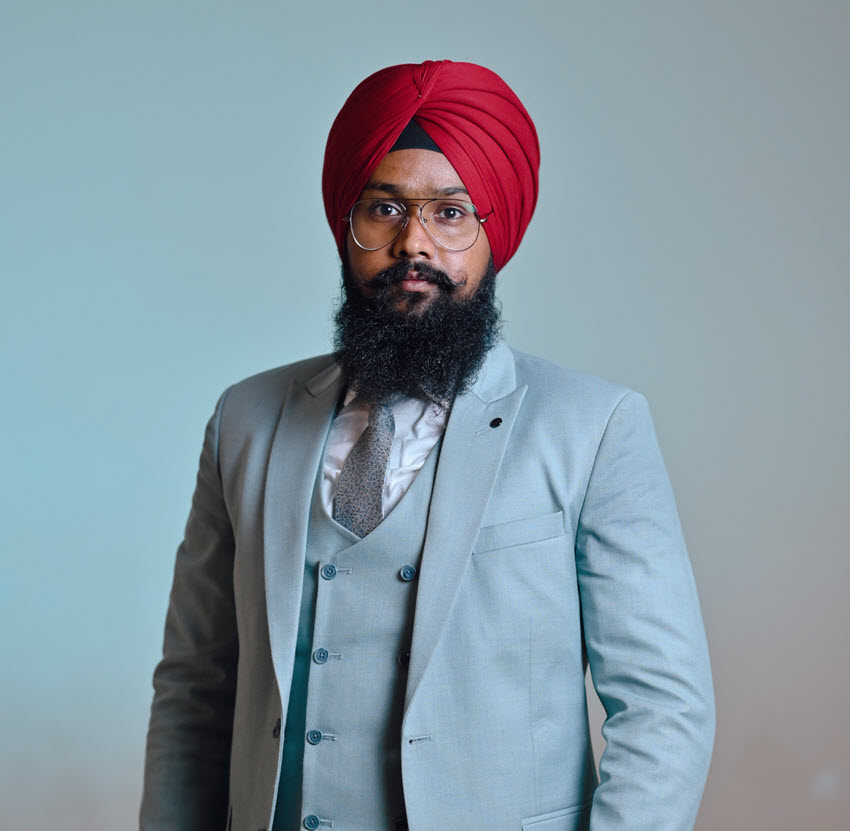 Harvinder Singh is a founder of Getforbaby and an electrical engineer by profession. He is an expert in evaluating facts, doing in-depth research, and handling technical stuff. He completes his Bachelor in Electrical from Jammu university. Full Harvinder Singh Profile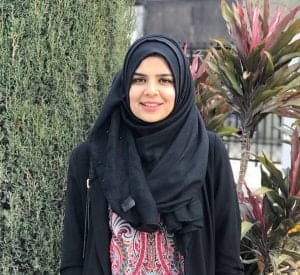 Areesha Ijaz is a computer science student who loves writing content, blog posts, product reviews, books, and research papers. She always loves to explore and learn new things. She has a master's in computer science from COMSATS University, Islamabad.  Full Areesha Ijaz profile