4 Best Travel Bassinet for Airplane [2021 Guide]
Traveling with a newborn baby is a little difficult for new parents.  It is unlike being at home where all the necessary items for your baby are available.
No matter where you are, your baby needs there sweet sleep, even on a plane.
If you do not give them the cozy and comfortable space they want or are used to, then you know the result.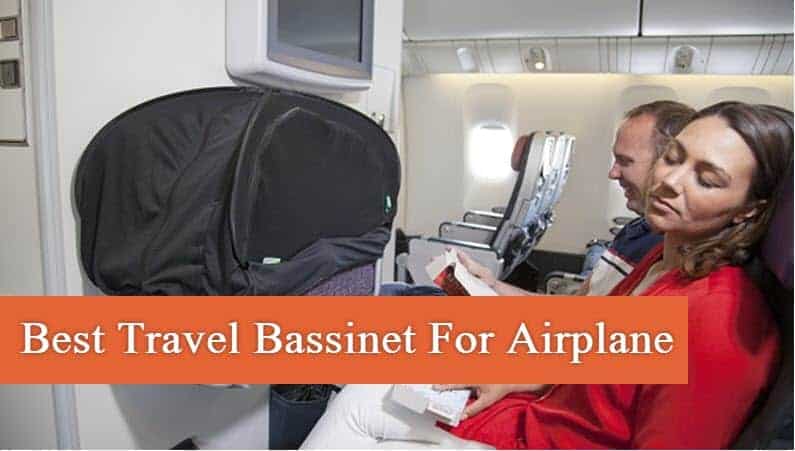 Few airlines provide a bassinet for the baby to make sure they travel safely without disturbing other passengers.
These are wall mounted bassinet and can generally be found near the toilet or in some special cabinets in business class. Sadly, that is not the case in economy class.
So, what you will do if the bassinet is already booked or the facility not available in the flight in which you are traveling?  What do you do in that case? Well, this is where a travel bassinet especially designed for air travel will come in handy.
It is not like a normal travel bassinet available in the market; it is small in size, easy to fold and lightweight and easy to the carry bassinet.
So, let's check out the options for bassinets.
List Of Top 4 Best Travel Bassinet for Airplane
There are a lot of travel bassinets available for airplane travel in the market. But only a few of them really serve the purpose they are designed for.
That's why we filtered and tested the best travel bassinet for airplane to help you to make an informed decision after reading the article.
1.) Lulyboo Baby Lounger To Go:
The #1 on our list is Lulyboo Baby Lounger bassinet because it is lightweight, easy-to-fold, travel-friendly, and has multiple functionalities that make it the best travel bassinet for airplane.
It is made up of 100% cotton, nylon, and polyester and the best thing about this bassinet is that it is lightweight (just 2.89lbs).
Means you don't have to carry extra weight with yourself when you travel. But due to its soft padding on the side, it is slightly large in size.
But if you want a bassinet that is even more compact and can be easily placed inside the suitcase, then check our #3 product.
The feature we like the most is that it can be converted into a backpack which can be worn on the back.
This keeps the parents' hands-free to hold other luggage they are carrying along. The top of the bassinet is open and has three levels of the adjustable canopy.
This canopy can be pulled down to protect your babies' eyes from the harsh light. And can be pulled back when they are more active so that she can see. But, it's not completely removable.
The bassinet is padded all over the sides to provide extra safety, and the mattress of the bassinet (bottom of the bassinet) is waterproof, so it prevents any messes from spreading.
You can even buy some extra waterproof changing pad liner which is very helpful, especially when you are traveling in an airplane.
The Lulyboo Baby bassinet is a little costly (latest price) as compared to the other bassinets on our list, but the value of more money directly converts to higher comfort and quality.
2.) BRICA Fold n' Go Travel Bassinet:
The Brica Fold is another useful bassinet that has all the features available in the Lulyboo bassinet. This is on #2 instead of #1 because the side of the bassinet is not covered with a soft pad that provides safety and comfort to the baby.
The side of the Brica bassinet is made out of breathable fabric (mesh), which makes it extremely easy for the baby to breathe, even inside the actual plane where fresh air is already scarce.
The weight of the bassinet is just 2.45 pounds, almost 0.44lbs less than the Lulyboo Baby bassinet, making it extremely easy to carry and the push button makes it easy to assemble and fold.
It hardly takes 30 seconds to assemble.
As for packing it up, it does require space even though the weight may not be much as it is still a good-sized bassinet.
In addition to this, the material is BPA free, lead-free and latex free, which means it does not contain any harmful substances at all.
Overall, this is a very functional bassinet, perfect for road or air travel. You can buy this bassinet from our verified seller for unbeatable rate with manufacturer warranty by clicking our link.
3.) Summer Infant Travel Bed:
The Summer Infant Bed is on #3 because of its ease of use and the fact that it is incredibly lightweight. Weighing in just 2lbs, carrying the bassinet is not a problem and the assembling process takes a mere 45 seconds.
The fact that it folds neatly and can be carried easily in a suitcase or even a carry-on, making it perfect for traveling.
The top of the bassinet is open and detachable and be placing the top will help distract the baby to keep them busy which will save you a lot of time while you go about getting through security and boarding the plane.
The padding at the bottom can be unzipped and opened to create a flat surface which converts the bed into a diaper or a clothes changer for your newborn baby.
Also, the padding on the bottom is a bit flimsy, which keeps the weight of the bassinet down.
But it also means that it is not safe to place the travel bed on a couch or even a bed in the absence of adult supervision.
But placing the Summer Infant Travel Bed on the floor is ideal, and parents can place it in the aisle right next to their seat on a plane.
Multi-functioning products are best when traveling since they reduce the number of things that need to be packed, saving precious weight and space.
If you are searching for the best bang for your buck simply go for the Summer infant travel bed by clicking on the link for an unbeatable price.
4.) Scuddles- 3-1 Portable Bassinet:
The Scuddles bassinet is on #4 on our list because of its storage. No other travel bassinet on our list of "best travel bassinet for airplane"or even in the market offers storage to store your baby's essentials.
This portable bassinet provides five zipped pockets with one large insulated pocket for keeping the baby's bottles hot OR cold and easy-to-carry on the shoulder with the easy carrying structure.
This 3-1 bassinet serves as a diaper bag and a portable baby bed at the same time, you do not have to take two or three different things with you when you go out.
This can be used in adult bed between pillows, which means that you can even do co-sleeping with your infant.
Head and foot barriers minimize the risk of entrapment, and snap-in bars keep the sides sturdy.
The mattress comes with scuddles portable baby bed is waterproof and easily washable, so you do not have to worry about cleaning it.
So overall, Scuddles- 3-1 bassinet is a good option you don't have to buy separate napper changers or even a carry bag to put all your baby essentials in it. Everything is in it.
What We Recommend To Buy
There are so many other options available in the market but, in the end, the choice depends entirely upon your needs, budget, and quality and the comfort you want to give to your baby as well as yourself.
But if you ask us, we recommend the Lulyboo Baby Bassinet. 
This bassinet has all the necessary features that you need when you travel. It, however, does not have storage to carry baby essentials.
If you can manage the task of storage, then you can do with Lulyboo Bassinet. Otherwise, you can buy the Scuddles 3 1 bassinet.
These bassinets are not just great for traveling but also as bassinets for daily usage. Both can be used as regular sleepers when placed on a flat surface. So they can really function well regardless of whether traveling is involved or not.
Brica Fold n' Go bassinet is also a good option and a favorite among moms who love to travel.
Now, it's your turn. Let us know which bassinet you are going to buy and why? And don't forget to share this article, because sharing is caring!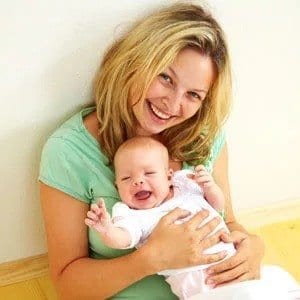 Sakshi Patel
Senior Content Writer
Sakshi Patel is a busy Mom who enjoys spending most of her time with her twin daughter & dog. She also a good nanny and Ph.D. holder in Human Science (HDFS). She joins us as a senior content writer because of her creative writing style & now she becomes one of our top-rated content writer.
Shop Most Buying Product!