Having a hygienic and clean sleeping environment is always good for your baby's health,
And it can only be achieved by properly cleaning the bassinet.
The immune system of an infant is not fully developed and they can be an easy target for germs and viruses.
So make sure your baby's bassinet is neat and clean for proper growth and healthy development.
In this article, I will tell you how I clean my baby's bassinet, as well as how you can deal with various kinds of bassinets, like wooden, plastic, or metal bassinets and their accessories as well.
How To Clean a Bassinet & Its Accessories?
Cleaning the bassinet is not a difficult job if you know how to clean one. I will tell you all the necessary steps that you have to take in order to clean the bassinet, or if you want to clean pack n play or even a crib.
So, these are the essential steps that you have to take care in mind before, after and during the cleaning of a bassinet.
Step 1:- Read the Instruction Manual:
Reading of the instruction manual is necessary to get important information to safely clean the bassinet. Generally, you need to know the following key points regarding cleaning a bassinet:
To get information, like which materials and fabrics have been used to build the bassinet.
Are those materials and fabrics machine washable or not?
Which parts of the bassinet are removable and how?
Which parts of the bassinet can be washed and which not?
How can you accurately reassemble the bassinet?
All this information is very important to clean a bassinet. If you don't pay attention to these things, you might end up damaging the bassinet instead of cleaning it.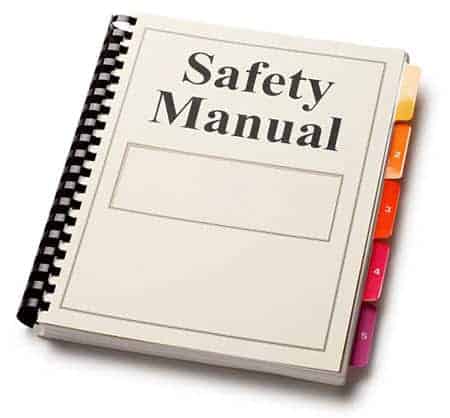 To get the manual just type "manual + product name + pdf" in Google and you get the file of that model, which will contain all the important information about the product.
Step 2: Disassemble the Bassinet:
Most bassinets consist of the following parts:
The frame of the bassinet: Usually made up of aluminum, and can be fully disassembled depending upon the design of the bassinet.
Mattress and sheets: These are fully removable and you can even buy new ones if you need.
Storage area: Majority of the time you will find storage underneath, but some bassinets have a side pocket, which is also removable.
Mobile device: Not all bassinets offer the mobile device. Some bassinets have a removable device, so read the manual carefully before dealing with it.
Mesh on the sides: Some manufacturers use mesh while others use cotton. While the mesh is easy to remove and wash, take care if it is cotton, because sometimes it's not removable, so you have to clean it with a dry/wet cloth.
Canopy: Not all bassinets have canopies. The ones that do have them have the kind which is completely removable for easy cleaning.
Step 3: Things You Need
Make sure you have all the necessary things to properly clean the bassinet. Not all the products listed below are useful for everyone. Also some of them you will find in your kitchen.
So, pick the product according to your need.
Step 4: Time to Clean the Bassinet:
Well, a different part of the bassinet needs a different kind of approach to clean it, so let's break each of them one by one.
a.) To Clean Metal & Plastic Frames
To clean a plastic or metal frame of a bassinet you need a cup of white vinegar and a cup of water. Pour both these liquids in a spray bottle and mix them together properly and leave the mixture for 2 to 3 minutes.
This mixture will not only clean and sanitize the bassinet,
But also remove the corrosion and dark spots from the bassinet and you can even use this solution for regular cleaning too.
Once it's ready, you can spray it on the bassinet frame and clean it with a towel or paper or even a sponge (I personally recommend using a sponge).
Note: Vinegar can leave its smell on the bassinet, so don't forget to add a few drops of Lemon essential oils to rid yourself of the acidic smell.
Some plastic bassinets have plastic cushions on the side for some reason, to clean the cushions you can use the mixture of warm water and anti-bacterial soap.
To properly clean that kind of bassinet surface I recommended using a scrub brush.
2.) To clean wooden/wicker bassinets:
The wooden bassinet is totally different from other bassinets. You can't clean it with the above solution because it can damage the quality or the color of the wood.
First, clean the bassinet with dry cloths to remove all the dust from the frame and then use a Pine-sol to clean the bassinet effectively.
Get 2 to3 drops of Pine-sol in a bucket, make sure that the bucket water is hot. Mix it properly and use a sponge or a cloth to clean the wood.
You can also use a scrub brush for easy cleaning.
3.) Clean the Mattress/Mesh/Sheet
All the mattresses available in the market are machine washable, so no need to worry about it.
Just remove the mattress/sheet and throw it into the washing machine.
Keep in mind that the mattress and sheet are the most active part of the bassinet, this means that they are easily contaminated by germs, bacteria, and viruses, etc.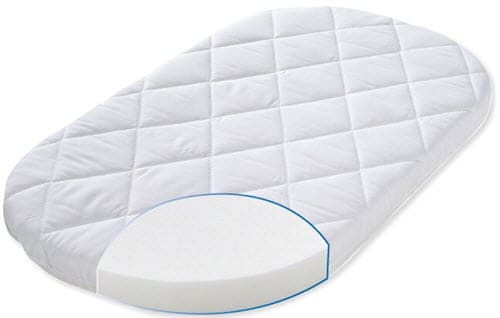 So you need to clean these frequently.
What I recommend to clean the mattress and the sheets with a  baby laundry detergent so everything is sanitized completely.
You can also use dishwashing soap if you want, but baby laundry detergent is the best detergent to deal with that kind of stuff as it is really mild.
If you want a better result, then first use a vacuum cleaner to remove dirt, debris, dust, and any other particles that may be present.
Now for the mesh sides, read the instructions carefully. If these are machine washable, then go with machine wash, otherwise, you can use a dry wash.
Step 5: Dry & Re-assemble the Bassinet
After cleaning the bassinet, it is time to dry all the bassinet parts. You can put them out in the sun and have them air dry.
But if it is a wooden bassinet then I recommend that you use the dryer to dry it.
Because some wooden bassinets lose their shine after coming in the direct contact with the sunlight.
I recommend reading the instruction manual first.
Keep in mind, assembling the bassinet is the crucial last step in the cleaning process. 
If you clean the bassinet but are not able to properly assemble it, then you are putting your baby on risk.
Simple because the bassinet can collapse if it is not accurately fitted together.
So assemble the bassinet carefully.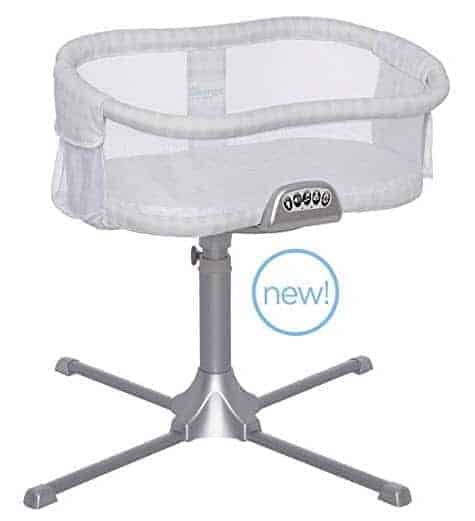 Word of Advice
The bassinet is the place where your newborn baby will be spending the next 6 to 8 months of his or her life. That is why to must make sure that it is fully hygienic and clean.
Don't forget about cleaning the toys as well with the white vinegar and hot water mixture, you can later add lemon essential oil drops to reduce the vinegar smell.
These are the things that the baby can put in his or her mouth, which is why they must be spick and span.
Well, personally I don't recommend getting a used bassinet, because of several reasons.
There are a lot of bassinets in the market which are less than $50, and have all the necessary features you require for your baby.
Now, it's your turn to let me know how you clean your bassinet.
What products do you buy and how you clean the bassinet. You can help other moms out there, just like you to make an informed decision.
Don't forget to share this article and spread the word because sharing is caring.