Most parents like vibrating bassinet nowadays because it helps babies sleep faster. You just have to turn ON the Vibration and let the soother soothe your newborn.
But on another side, it's pretty expensive and not within reach of every parent, such as Halo Bassinest and Fisher-Price Soothing Motions Bassinet.
These two have auto-shutoff and reminder features that make them safe, but what if you already bought the bassinet Or crib that does not have a vibrating attachment?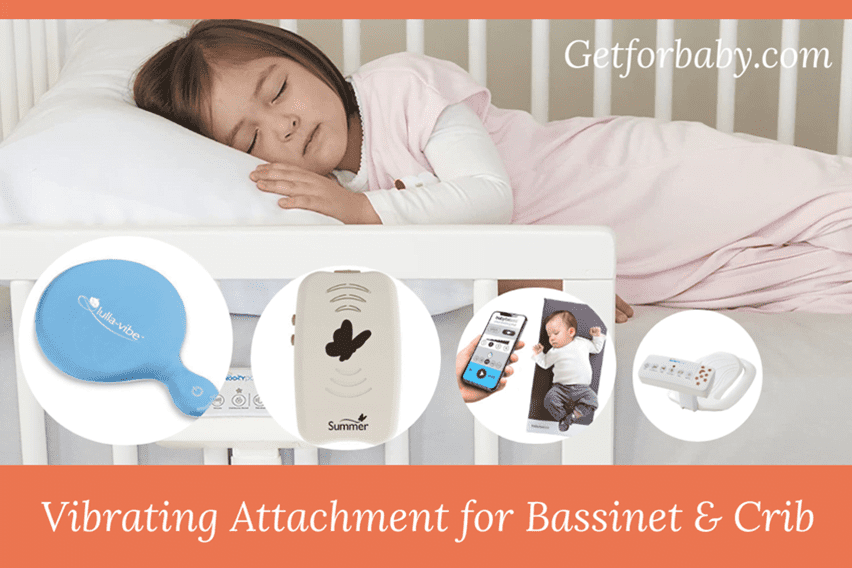 Well, thanks to the Bassinet Vibrator and Crib Vibrators available at reasonable prices that offer perfect vibrations to keep the baby relaxed.
But the question is, how can I find the crib vibration machine or vibration machine for bassinet? Is it safe to use for a newborn baby?
Well, in short, Yes, it is 100% safe, and the baby loves sleeping on it. But using vibration for too long can make your infants addicted to it. So make sure you use it moderately to be on the safe side; effects of vibration on infants.
Selecting one among many vibrating attachments for bassinet and crib vibration attachment is challenging. That's why we crafted the list for you.
So let's check and find the best vibrating baby soother for you.
1.) Munchkin Lulla-Vibe Vibrating Pad for Crib:-
The Munchkin Lulla-Vibe is one of the best and specially designed vibrating pad for crib. You can place it under the mattress of a Crib, and Playard, pack n play to vibrate it.
Whereas, in the case of a bassinet and stroller, you can place it near the baby's foot (inside it or inside the pocket).
But difficult to use if your bassinet is small in size. Check #2 Or #5 products if you need something that fits your bassinet perfectly.
It's a universal Crib vibrator that can also be used for the bassinet; that's why we place it on #1.
Munchkin Vibrating Mattress Pad has two vibration speeds that can be customized with a single push power button.
You need to press this power button for 3 seconds to turn it ON or change its mode.
It is an outstanding feature to avoid unintentional activation, for example, when a baby is rolling in the bassinet.
The thing that makes it safe is its automatic shutoff of the system after 20 minutes. So you don't need to worry about stopping it. Which makes it one of the best crib vibration machines.
It is very straightforward to clean from the maintenance point of view; you just need a wet cloth to clean it, like we do spot cleaning.
Munchkin vibrating crib mattress pad is a cordless device that requires a battery (4 AA battery ) to run, and it offers up to 24+hr operation backup.
So, let me know, what else do you want from such an affordable & best crib vibration machine?
Product Features
2 Types Of Soothing Vibrations
3-Second Press Turn Off/On Button
4 Aa Batteries Required
Pretty Rattly Sounding
Automatic Shutt Of After 20-Minute
Removable & Washable
Design For Crib, Bassinet, Pack N Play And Stroller
Official Video Tour

2.) Summer Soothe & Vibe Portable Bassinet Vibrator
The Summer Soothe is a portable vibrating soother specially designed vibrating attachment for bassinet. It's not like the Munchkin Lulla-Vibe that you place under the mattress.
It's a portable soother that you can attach to the product's surface.
For example, Its retractable clips can link to the side of the bassinet ( like placing in the side pocket of the bassinet ), Playard, Pack and play, or stroller to vibrate it.
Or even connect to the crib's side.
This bassinet vibration attachment works as a built-in vibrating machine work in the bassinet,
It offers an adjustable volume and vibration speeds system with an automatic 20-minute shutoff, just like the above.
Along with it, five sounds and songs slowly play and soothe your baby's sleep. And heartbeat sounds, white noise, and lullabies sound offer additional soothing.
The thing I like about this bassinet vibrator the most is its 3 Lithium Metal batteries that last for 30 Hours.
And due to its size and extra lightweight in nature, it can be taken anywhere with you in your bag.
Whereas, from the maintenance point of view, a wet cloth is enough to remove dirt.
So stop thinking if you already brought the bassinet and looking for the perfect vibrating attachment for bassinet without spending too much.
Then the Summer Soothe is the best option for you.
Product Features
5 Songs To Sooth Baby
Heartbeat Sounds, White Noise And Lullabies
Automatic Shutt Of After 20-Minute
Adjustable Volume & Vibration Speeds
3 AA Batteries Last 30 Hours
Spot Cleaning
Design For Bassinet And Stroller
Official Video Tour

3.) Baby Brezza Smart Vibrating Pad for Bassinet & Crib
The Baby Brezza Smart Soothing Mat is another excellent solution to vibrate the crib and bassinet. It's totally different from the Munchkin & Summer but works the same way.
Just place it inside the crib or bassinet or in a pack play, and it's done; your regular baby bed is now converted into a vibrating infant bed.
The Baby Brezza vibrating cot pad offers smart vibrations & unique Mimics sounds, provides a better baby vibrating soothing system and helps the baby sleep faster in the bassinet.
The feature that impresses me is the 4 vibration levels, 4 heartbeat modes, and 5 timer settings (15, 30, 45, 60 min, or continuous).
And the best thing, all these modes can be controlled through the mobile App.
So you don't need to leave your bed in the middle of the night. Just like the same feature as we found in modern bassinets.
On the downside, the App is a bit glitchy and not easy for beginners.
Like the above vibrating crib soother, a 4 AA battery is required to run. But on the plus side, you can see the battery percentage on the App.
Extra features come at an additional price, which makes it a little expensive; that's the reason we place it on #3, not on #2
However, Keep in mind that this vibrating mattress pad for crib and bassinet does not come with a battery; you have to buy it separately.
The light-coloured Soother Pad is water-resistant and suitable for placing under all types of mattresses of bassinets, activity mats, and cribs.
So what else do you want from this best crib soother & a smart vibration machine for crib with a battery monitor.
Click our link to convert your Regular Crib & Bassinet into a vibrating bed.
Product Features
Unique Mimics Sounds
Motions Of A Mother's Womb
4 Vibration Levels & 4 Heartbeat Modes
5 Timer Settings (15, 30, 45, 60 Min, Or Continuous)
Lightweight And Portable
Removable & Washable Polyester
4 AA Batteries For 30-50 Hr
Mobile APP & Battery Life Indicator
Design For Crib, Bassinet, Pack N Paly And Stroller
Official Video Tour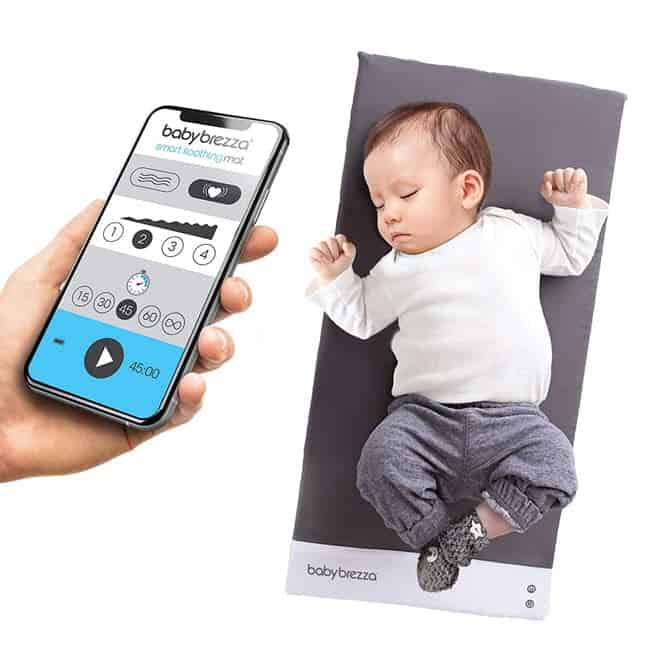 4.) Halo Snoozypod Soother Vibrating Bassinet Attachment
The Halo Snoozypod Soother is an innovative vibrating soother specially designed for the crib and pack n play vibration but can also use for the bassinet.
It is easy to install; you just have to place it under the pack-n-play & crib's mattress Or put it under the adult bed's mattress to make it a vibrating bed.
Suppose you are moving your infants from bassinet to crib; then it can be your crib soother. And when you move your baby crib to a toddler bed, it can be used as a toddler bed soother.
This bassinet vibrator has two levels of soothing vibration to calm babies and boost sleep.
Along with this, it also offers 4 Comforting sounds are; rain forest, heartbeat, white noise, and soothing stream.
It also blocks environmental noises that can disrupt sleep.
And the best thing about this pack n play vibration attachment is you can use it for 30 minutes or play all night, but I recommend using it wisely.
The feature that impresses me is Bluetooth remote enabled for iOS and Android to use the device without entering the baby's room.
The Amber LED light of the Halo Snoozypod Soother offers a soothing visual for your child.
And calming starry-night ceiling projection of this cot vibrator helps parents see the baby without causing wakefulness.
The positive thing is that you don't need to buy a replacement battery for it. Whereas the backup battery option with an AC adaptor offers continuous use in case of power outages.
So what else do you want from this excellent bassinet vibrator. Click our link to grab the latest running deal.
Product Features
2 Levels Of Vibration
Vibration Runs For 30 Minutes
4 Comforting Sounds
Mobile App
Amber Led Light
Battery And Ac Adaptor
Night Ceiling Projection
Design For Crib And Pack N Paly
Official Video Tour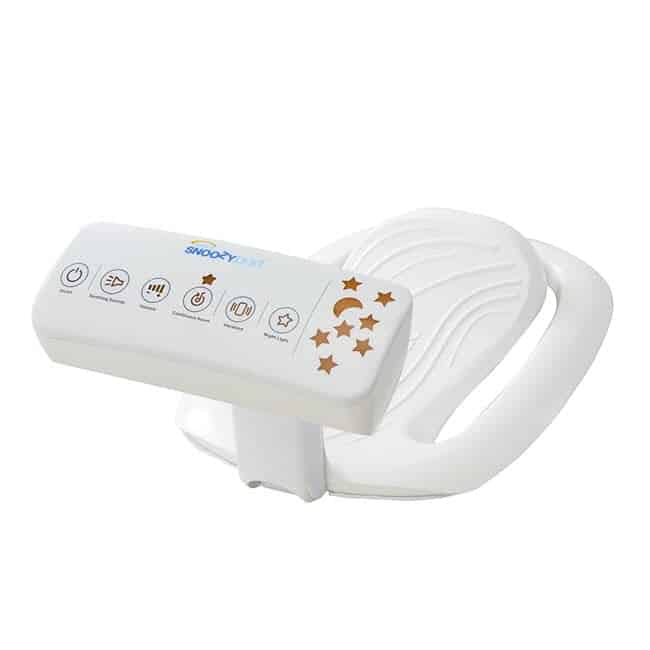 5.) Fisher-Price Chill Vibes Walrus Soother:-
Fish price chill vibe is unique in itself and totally different from all the above-mentioned baby vibrating soother.
You just have to hand over this plush toy to your infants so they can play and enjoy it. You can say, It is a cool cuddle buddy for babies.
So, there is no need to pick a specific vibrating attachment for crib or bassinet. It's a universal vibrating soother.
The Fisher-Price Chill Vibes Walrus Soother offers both music and vibration. Both this thing makes your bassinet & crib more comfortable for the infant to sleep.
Music can be customizable with four sounds (calming music, nature sounds). And the best thing is, it offers volume control which is very handy at night
You can use vibration for up to 10 minutes with music to be on the safe side.
From the maintenance point of view, it is straightforward to clean.
Remove the vibrating device from it and though it on the machine; your device is new as you buy it from the market.
So what else do you want from this soft flipper and ribbon "hair" Walrus Soother to soothe your baby. So click over the link to get some discounts
Product Features
Plush Walrus toy
Soothing music and vibrations
Customizable with 4 music
Vibrations settings
10 minutes of gentle music & sounds,
Volume control
Machine Washable (with electronics removed)
Design for crib, bassinet, Pack N Paly and stroller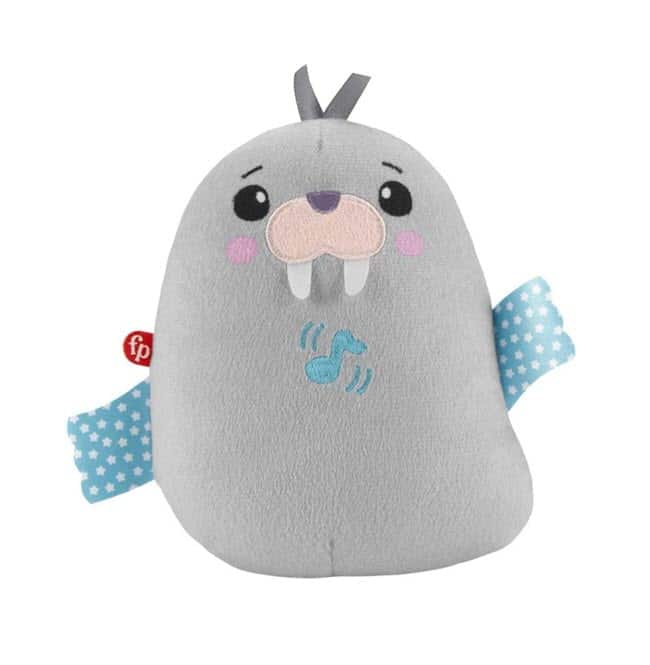 I hope you find my reviews of vibrating attachment for bassinet helpful and that they will assist you in finding a suitable one.
Now, it's your turn; let us know which vibrating soother for baby you will buy and why you love it. Your honest opinion helps other mothers make a decision.
And don't forget to share the article because sharing is caring.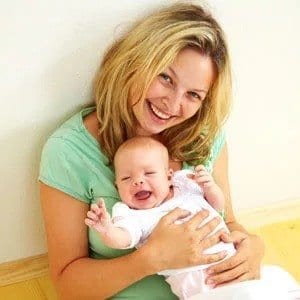 Dr. Sakshi Patel
Senior Content Writer
Dr. Sakshi Patel, an expert in Human Development and Family Studies, combines her academic knowledge with personal experience as a mother to twins. She provides comprehensive articles and meticulous reviews on baby essentials, offering accurate and up-to-date information to help parents make informed decisions. Read more.
Getforbaby editorial team is committed to providing the most helpful, updated & trustworthy parenting information. When creating or updating the existing content, we rely on credible sources, respected health organizations, professional groups of doctors, & including peer-reviewed studies, to support the facts. Learn more about how we write Getforbaby content.
We believe you should always know the source of the information you're seeing.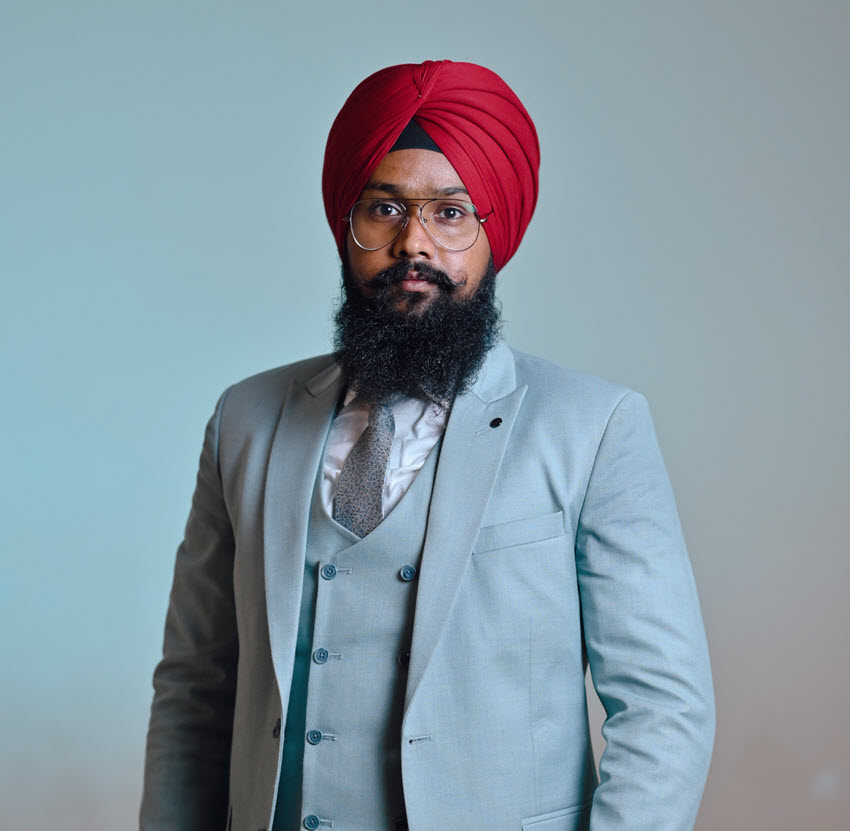 Harvinder Singh is a founder of Getforbaby and an electrical engineer by profession. He is an expert in evaluating facts, doing in-depth research, and handling technical stuff. He completes his Bachelor in Electrical from Jammu university. Full Harvinder Singh Profile