The short answer is a resounding YES; you need sheets for a bassinet, Crib, and pack n play. Just like you have multiple sets of sheets for your own bedding, your baby's bassinet needs a fitted sheet to cover the mattress.
Let us look at this question in more detail and shed some light on the science behind bassinet etiquette.
One common area of confusion for parents is their baby's sleeping arrangement.
Infants spend more time sleeping than awake in the first few weeks of their lives.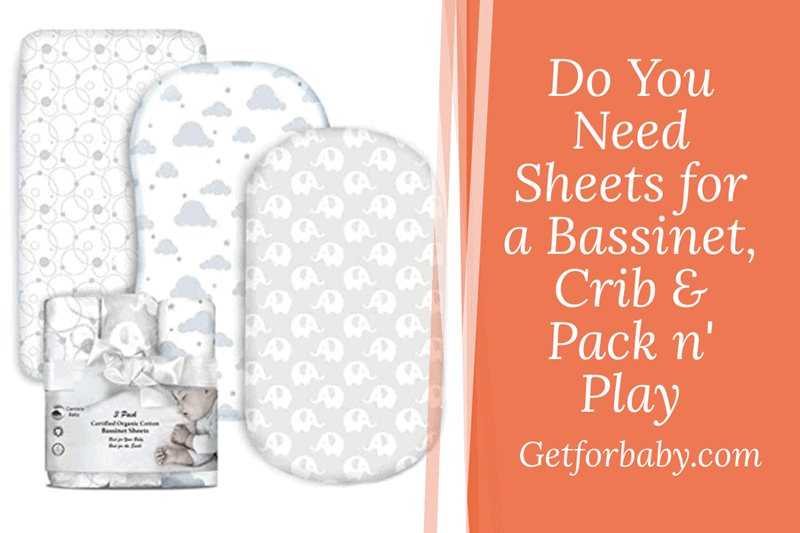 They do not have a set sleeping schedule as babies require frequent feeds and diaper changes. Sleep is the basic need of your baby at this stage as it allows for your baby to grow.
SIDS (sudden infant death syndrome) is a significant concern for babies since it affects perfectly normal babies.
SIDS primarily occurs due to breathing issues or strangulation that restrict a baby's ability to breathe correctly. It is entirely preventable.
The incidence of SIDS can be reduced significantly by following the guidelines laid out by the American Academy of Pediatrics.
Have a look at this short video to understand the risk of SIDS.
So, always use Bassinet or Crib for a newborn baby to sleep for a safe sleeping environment. Still have question, where should your newborn seep? Then, read this: Do I Need a Bassinet for Infants?
Among other measures, the most important one is leaving the bassinet or Crib bare. Even bumper padding is discouraged along with pillows, quilts, or any other loose bedding component.
Note: Leaving the bassinet empty does not mean you don't need to use anything in the winter. You have to make the decision wisely  to keep your baby safe; Read the below 2 articles to keep baby comfortable & warm in winter.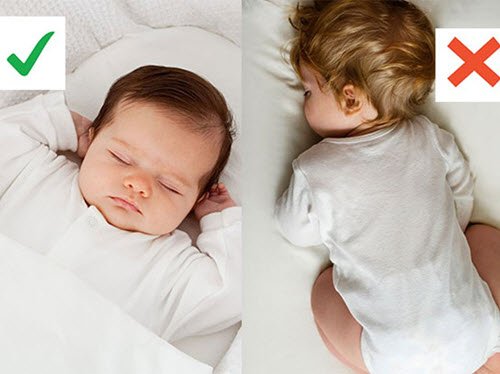 The mattress should be stiff enough to support your baby's back, and you should always place your baby on its back, never sideways.
This may make many parents think that reducing the number of things should mean no more sheets for the Crib, pack and play, and Bassinet.
That is simply not true. Sheets play a vital role in keeping your baby's bassinet clean and hygienic.
The sheet acts as a barrier between the mattress and your baby, so any drools, throw-ups, or leakages can be managed without much hassle.
Without a sheet to prevent the bed from getting dirty, the sheer hassle of getting the mattress cleaned up is too much.
It would also mean that you would need to have a back-up mattress if you have to clean one of them.
On the other hand, the cleaning sheet is much more comfortable, and it takes less time to dry down, compared to a mattress.
Most bassinet sheets are made especially to come in contact with your baby's gentle skin.
So, They are made from natural, breathable materials that ensure your baby has no difficulty breathing and is not overheated.
Some babies tend to throw up more frequently than others, like after every feed.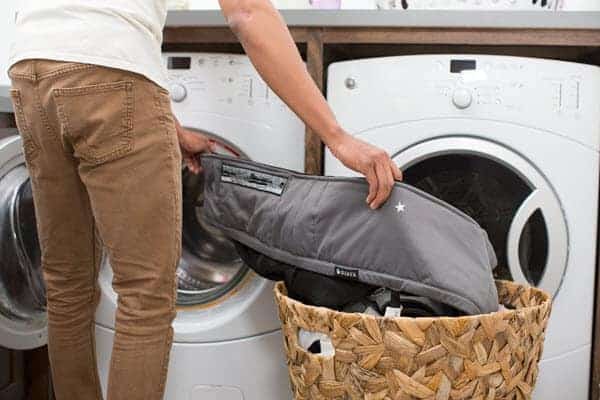 It is just not practical to change a mattress every few hours in a single day. Sheets are more forgiving, and you can manage to change them more often.
The most important thing to keep in mind is that the sheets you get for your baby's bassinet are fitted ones. Loose sheets are unacceptable as they threaten the well-being of your little one.
Make sure that the sheets fit perfectly and tightly conform to the shape of the mattress. So, let me know what you think? Do You Need Sheets for a Bassinet or not?
A few more FAQs are asked by the mom like you, so let's answer these too.
How Many Bassinet Sheets Do I Need?

Are All Pack n Play, Bassinet, & Crib Sheets Universal?

Can You Use a Crib Sheet for a Bassinet Or Pack N Play
So let's answer it one by one.
How Many Bassinet Sheets Do I Need?
Now that you know that you will definitely need a fitted sheet for the bassinet, Crib, and pack n play mattress, the question is, How Many Bassinet Sheets Do I Need? This is an important question, considering that you must stock up on the sheets before your baby arrives.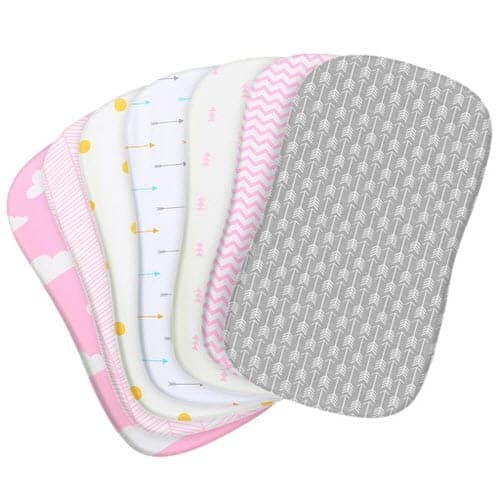 The ideal number of bassinet sheet is three or more. Having just two sheets mean that you have one sheet in use and only one back-up option.
This can be a problem if your baby throws up often.
Some babies tend to throw up after every feed. Since babies need to be fed after every few hours, this can mean the sheets getting dirty again and again.
Sure, you can keep burp cloths and napkins and wet wipes to minimize the mess, but you never know. While it is normal for babies to throw up, no need to worry about that, but it can be unsanitary.
The smell and the wetness are not suitable for the baby. You have to make sure to keep your baby's surroundings clean at all times.
If your baby's diaper leaks are even worse since the only option is throwing the sheet in the washing machine.
With just two sheets, you do not want to be stuck in a situation where one sheet is still drying. You are praying for your baby doesn't throw up or has a diaper leak for fear of running out to sheets to put on the mattress.
Note: No matter what assurances companies give, washing the mattress will compromise its integrity. It is essential to have the mattress maintain its shape and firmness for maximum comfort and protection.
So keep a set of at least three sheets for your bassinet so they can be washed regularly. To learn more about cleaning your baby's bassinet, check out our article How to clean a Bassinet?
Are All Pack n Play, Bassinet, & Crib Sheets Universal?
No, Not all pack n play, Crib, and Bassinet Sheets the Same Size. When looking for sheets, remember to look for 2 things. First, the size of the sheet and second is to make sure that the sheet is waterproof.
Bassinet, Crib and Pack n play can vary in shape and size, with some being bigger than others.
This naturally means that the mattress will also vary in dimensions, so always buy the sheets that fit the mattress you get with the bassinet.
The most common size for a bassinet is 15″ by 33″ inches, with a mattress that is 1 to 2 inches in thickness.
It is always best to just buy sheets from the same brand as the bassinet, Crib, or Pack and play.
Loose sheets are not suitable for your baby as they pose a threat of strangulation. This is also why getting the sizing of the sheets is so important.
Doe the fabric go for the cotton material. Cotton is breathable and also prevents your baby from overheating. 100% cotton fabric is natural, which means it is unlikely that your baby will have an allergic reaction to the sheet.
Cotton is a forgiving material that is gentle on the skin.
Note:- Do read the care instructions to make sure the sheets are easy to clean. They should be machine wash safe and preferably tumble dry safe as well.
It is essential to get waterproof sheets if you can get them because they will prevent any liquid seeping through onto the mattress. You need to protect the mattress, and a waterproof sheet is a perfect barrier between your baby's mess and the mattress.
Can You Use a Crib Sheet for a Bassinet Or Pack N Play?
Simple answer to this question is "No." You should not use sheets made for cribs for a bassinet or Pack N Play. Cribs are larger in size and generally come in use once your baby is above the age of 6 months, at least. This extra space means that the mattress for cribs is much larger as well.
Pediatrics recommend only using fitted sheets for bassinets, and sheets meant for cribs do not fulfill these criteria.
A crib sheet will just be like a loose sheet on a bassinet. There is a possibility that it will come to lose if your baby wiggles around, and this is not safe.
There is a reason why bassinet sheets and crib sheets are sold, one cannot be substituted for the other.
Compare the size and ask yourself, Can you use a crib sheet for bassinet Or pack n play Sheet.
Instead of saving a few dollars, thinking that you will get the maximum use out of the sheets, it is better to buy separate sheets for the bassinet and Crib.
It is imperative for your baby's safety and well-being. So, always get sheets that fit the mattress perfectly.
Final Words:
You must need atleast 3 sets of bassinets sheets for your baby to deal with any kind of a mess. And atleast 1 extra bassinet mattress to make sure your baby always sleeps in a clean and hygiene environment.
Sheets for bassinets, Crib, or pack n play are easy to find. You can usually buy them from any place where they sell baby-related products. If you find this inconvenient, you can definitely find sheets to fit any bassinet on Amazon or eBay.
You can also explore our list of the best bassinet sheet of 2020 to find the best for your baby.
I hope you like our Do You Need Sheets for a Bassinet, Crib & Pack n Play? Guide and find it helpful to make a valuable decision.
Now, let us know How Many Bassinet Sheets you are going to why. But your valuable comment in the comment box. And forget to share the article because sharing is carrying. 
Instead of saving a few dollars, thinking that you will get the maximum use out of the sheets, it is better to buy separate sheets for the bassinet and Crib.
It is imperative for your baby's safety and well-being. So, always get sheets that fit the mattress perfectly.
Sakshi Patel
Senior Content Writer
Sakshi Patel is a busy Mom who enjoys spending most of her time with her cute daughter and a pet dog. She joins us as a senior content writer, and because of her creative writing style, has become our top-rated content writer