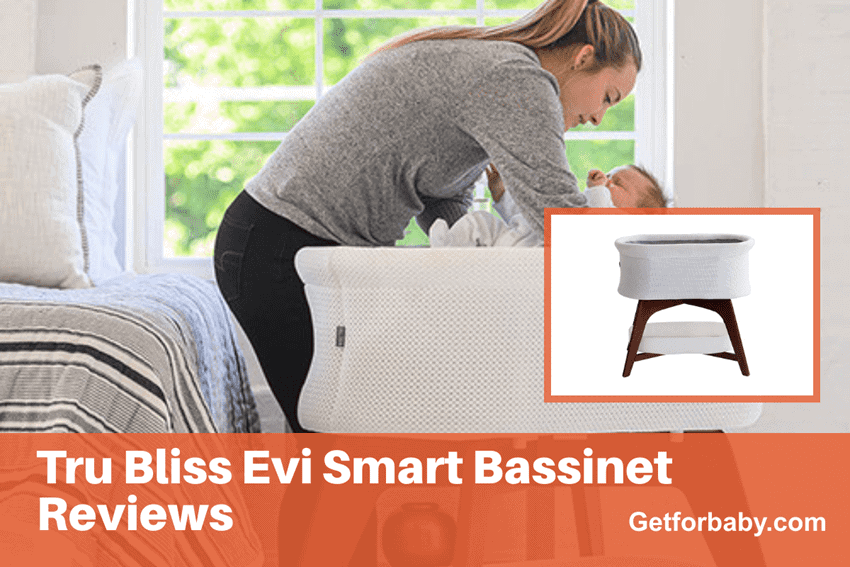 Tru Bliss Evi Smart Bassinet Reviews
Evi smart bassinet comes with Premium-structured fabric, a decent design, and with a large sleeping area. Its high-end compact design with a neutral color palette will perfectly match the decoration of any room. Whereas, its soft, and gentle fabric keeps your baby comfortable and relaxed. The secure and stable base with solid wood construction keeps the baby safe. The Soothing Lights and Sounds controlled with Alexa help your baby sleep comfortably. An automatic innovative hands-free technology with auto-glide, and adjustable speeds provide extra calm to your baby. Want to know more hidden features, so keep reading our Evi Smart Bassinet review to know why it is the best for your newborn baby.
Safety

92%

92%

Comfort

97%

97%

Easy of Use

91%

91%

Price and Longevity

50%

50%
Auto-glide with adjustable speeds

Soothing Lights and sounds

Large Removable basket

Solid wood construction

Deep design with higher sides

Premium-structured fabric

Wooded base
A bit costly

White fabric get dirty easily
| | |
| --- | --- |
| Product Name | Tru Bliss Evi Smart Bassinet |
| Brand | Tru Bliss |
| UPC | BA501-SBA |
| Age limit | Up to 5-6 month |
| Item Weight | 26.87 lbs |
| Weight Limit | 17 Pounds |
| Dimension | 35.43″ x 21.65″ x 31.89″ Inches |
| Mattress Size | 33 x 18 x 2 inches |
| Sheet Size | 33 x 18  inches |
| Batteries Required | C batteries |
| Availability | In Stock |
| Rating | ⭐⭐⭐⭐ ☆  4.8 / 5 |
| Price | $64.99 |
| Buying Options | |
| Registry Options | |
Tru Bliss Evi Smart Bassinet Reviews
The soothing sounds, Alexa control, light, and unique gentle motion make it a perfect high-end bassinet for your baby.
You can make a quick choice with pros and cons; however, below are some detailed features of this bassinet that make it the convenient choice for every parent in every room.
So take a deep insight into our Evi smart bassinet review.
1.) Evi Smart Bassinet Design
The TruBliss Baby Infant Evi Smart bassinet is a sturdy and large bassinet and its design makes it ideal for the close-to-the-bed sleeper.
Through the outer structure, the inner area is wide enough to fit comfortably and enjoy a night of sweet sleep.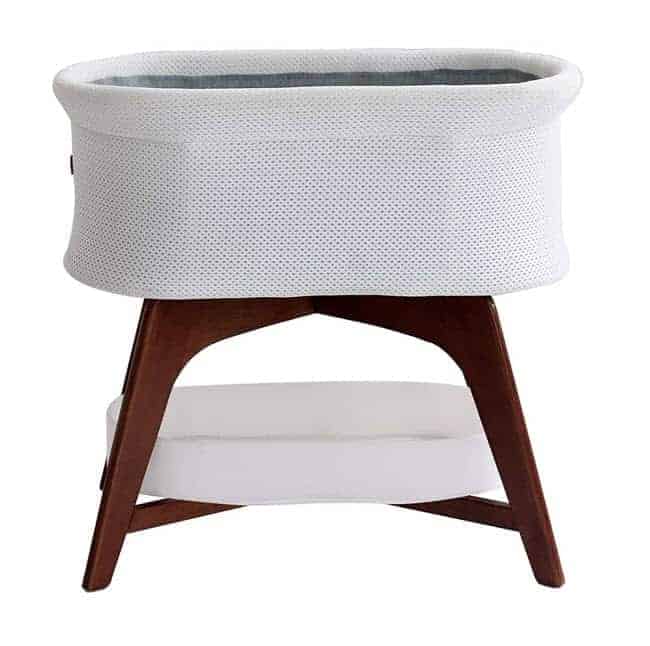 Evi smart bassinet dimensions are 35.43″ L x 21.65″ W x 31.89″ H with a 26.87 lbs item weight. Whereas, its weight limit mentioned by the manufacturer is 18 lbs.
However, the bassinet age limit is 0-5 months, but you can use it for 6-7 six months if the baby is not much healthy.
The frame does not make any noise and effortlessly handles the baby's weight.
The solid wood base in the walnut finish makes it lightweight and sturdy. There is no chance that the bassinet will collapse beneath the growing baby's weight.
2.) Quality fabrics & High sides for safe sleep: –
The baby's skin is too soft, so hard things cause swelling and rashes, while harsh chemicals can cause skin allergies, swelling, and itching in the baby.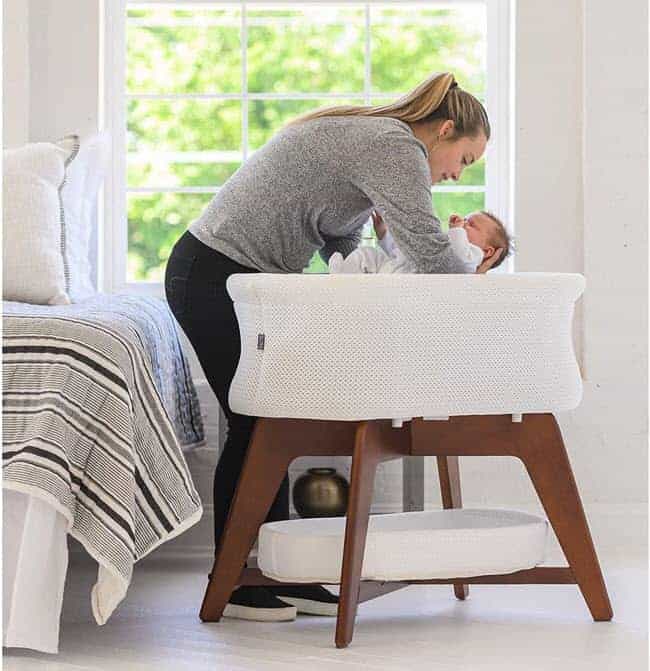 So, to keep the baby safe, the True bliss evi smart bassinet comes with super-soft bamboo fabric which is certified by FCC, ASTM, and CPSC, which makes this bassinet APP-approved bassinets.
While two ultra-soft, fitted bamboo sheets make this bassinet extra soft for newborns.
Also, there is no need to worry about the sturdiness of fabrics because everything in Evi's bassinet is safe for the baby.
Most babies fall and roll out of the bassinet in the ordinary bassinets because of the dangerous low sides.
But, Evi's smart bassinet has high sides and a deeper design for enhanced security and peace of mind.
Your baby sleeps safely in a deeper bassinet while high sides prevent the baby from falling outside.
3.) Auto-glide With Soothing Kit:-
Sitting near the bassinet and constantly pushing it for hours is so dull. Most babies love to sleep with little movement; otherwise, they cannot sleep well and start crying.
Sometimes, the faster or slower speed with hands pushing disturbs the baby's sleep and discomforts parents.
In this situation, Auto-glide side-to-side movement, like an automatic rocking bassinet, is a blessing.
The bassinet constantly keeps on moving, and you can also control the speed of the bassinet with manual settings and through the mobile app (here is an instruction manual guide ).
Well, a part of that, the feature I like the most is its, Soothing system. Psychologically, the babies don't feel comfortable alone, but the sound of someone keeps them happy.
Besides this, listening to the calming sounds helps babies master the nuances of all good sounds, and they learn music or speech quickly.
But keep in mind, use only child-friendly detergent for washing, otherwise, the bassinet loses its shine.
Along with it, the Evi bassinet allows you to control nightlight brightness with two modes: running ambient sensory lights and always on ambient light, which is awesome.
The soothing lights and sounds (such as classical music, guitar lullabies, wob, and calming sounds ) will lull your baby to sleep.
You can control everything with Alexa technology through your voice, a smart device app, and Google Home.
All these things work together to make the bassinet more comfortable for the baby so that you don't need to leave your warm bed in the middle of the night to soothe the baby.
4.) Easy To Maintain & Assembly: –
The Polyester, cotton blend cover and a padded, vinyl-covered foam mattress pad are washable in the machine. Just remove the fabric and though in the machine and it's done.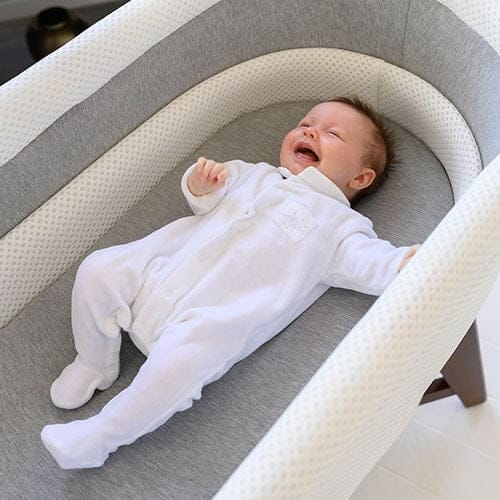 But keep in mind, use only child-friendly detergent for washing, otherwise, the bassinet loses its shine.
Note: If you need help cleaning the bassinet properly without damaging its fabric. I recommend reading: How to wash the bassinet?
The only downside of this fancy bassinet from the maintenance point of view, is its fabric is white, so it catches dirt quickly.
I recommend having an extra sheet and mattress for the bassinet to keep the bassinet hygienic and clean.
Want to know why, check this: Do I need an extra sheet for the bassinet?
Apart from that, this bassinet comes with storage underneath, and the best thing is its removable storage that can store many baby items such as diapers, baby toys, feeders, and many things.
When mom and dad want access to these items, they will be in their hands and it's easy to clean too.
Now, from the assembly point of view, the process takes some time to assemble the whole bassinet, but you just have to do it once, because it's not a travel bassinet.
You can check the assembly video for more details.
I hope you enjoyed our Tru bliss evi smart bassinet reviews and you will find them helpful in making a wiser purchase selection in the future.
The Bottom Line:-
TruBliss Baby Infant Evi Smart Bassinet is one of the best extra deep bassinets that provide better safety as compared to the others.
Its spacious space lets the baby comfortably sleep in it. Whereas its Smart Technology such as unique sound, light, and auto gliding features help you to soothe them.
All these things work on electricity, which means no battery is required to use this fantastic bassinet.
This easy-to-use bassinet safe a lot of time while washing it and storage rack under the neath, keep all baby essentials under your reach at night.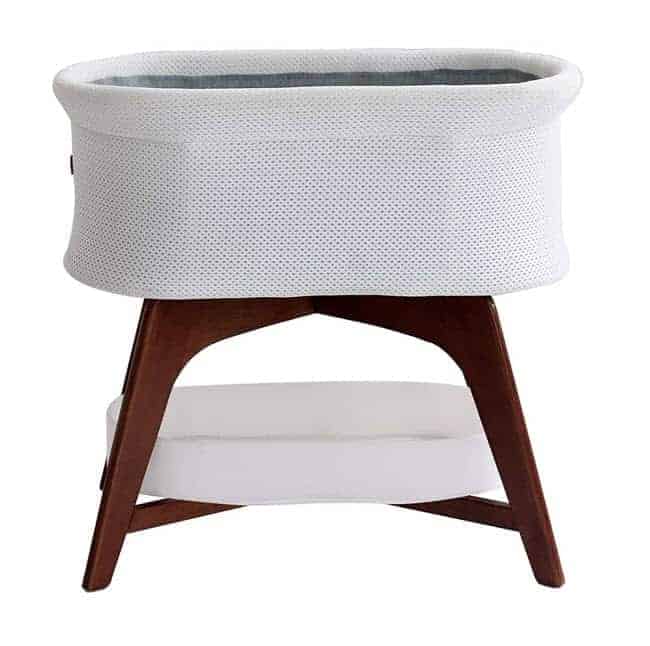 What are you waiting for? Simply click on the below link to keep your baby happy and calm and offer a peaceful sleeping environment.
Here are some of the important pieces of information that you need.
Getforbaby editorial team is committed to providing the most helpful, updated & trustworthy parenting information. When creating or updating the existing content, we rely on credible sources, respected health organizations, professional groups of doctors, & only high-quality sources, including peer-reviewed studies, to support the facts within our articles. Learn more about how we write Getforbaby content.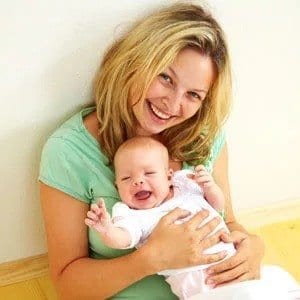 Dr. Sakshi Patel
Senior Content Writer
Dr. Sakshi Patel, an expert in Human Development and Family Studies, combines her academic knowledge with personal experience as a mother to twins. She provides comprehensive articles and meticulous reviews on baby essentials, offering accurate and up-to-date information to help parents make informed decisions. Read more.