Cleaning a pack n play is not a tedious process as it seems at first glance. But, there are a few things that you need to consider before cleaning the pack n play & its mattress.
If your pack n play just contains Mesh Sides, Mattresses, and Sheets, then it can wash easily in the bathtub.
But parts need separate attention if it also has a Diaper Changer, Napper, Bassinet, Toys, etc.
Also, Pack n Play Mattress & Side Mesh come in direct contact with your baby's skin.
So using non-baby skin-friendly detergent can lead to allergic [1] to your infant's soft skin.
You should not need to dismantle the wheels or frames for cleaning; they can be washed with different strategies discussed later in this article.
Every pack n play comes with detailed manual instruction that offers you a complete guide of what to do and what not to do.
But, no one tells you how often you need to clean pack n play.
The clear answer to this question is very straightforward. If there is visible dirt on the mattresses or sides of the pack n play, they are the evident signs that it requires cleaning. Or, if the baby has recovered from some illness, it also needs to be cleaned at regular intervals.
So let check how to clean and disinfect a pack and play & its accessories.
How To Clean a Pack n Play & Mattress?
Cleaning a pack n play can be done in just 5 simple steps. These steps start from realizing the do's and don't of cleaning the pack n play till it gets dried to be used again. And have to ensure the pack n play are correctly assembled for the baby's safety.
You need to go through these steps to understand how you can adequately clean the Pack and Play.
Step 1: Check Your Manual Instruction:-
Before starting the actual washing of the pack and play and its accessories, you must be aware of the do and don't of the pack n play.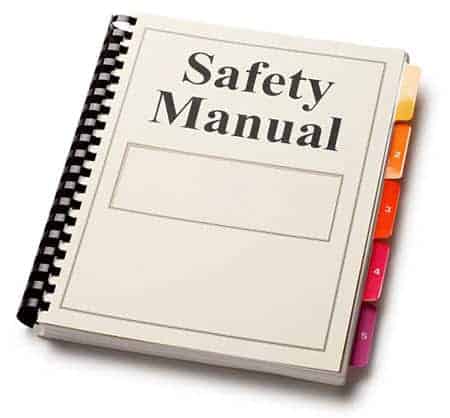 You can read the pack and play cleaning instructions to get an idea about the fabric, assembling, dismantling, etc.
It will help you get a clear picture of the intrinsic details. If you don't pay heed to these details, then you can mess up things for yourself.
Note: If you don't have the instruction manual, Just check the official site, contact the manufacturer, or google it.
Just type "manual + product name + pdf" in Google, and you will get the manual.
Neglecting these details can cause more harm than good.
Step 2: Dismantle the Pack and Play:-
Let's have a look at the various parts of the pack n play that you need to clean are:
Frame & Wheel:- The Frame is usually designed with sturdy material like aluminium or Hard plastic. It can be disassembled easily and can be cleaned with a dry cloth.
Mattresses & Sheets:- Both can be easily removed and washed in the machine ( If supported) or done by handwashing.
Mesh Sides:- It is designed in a way that they can be easily removed from the pack n play and washed even in a machine ( Most of the mesh are Machine Washable)
Bassinet, Napper changer, etc.:- All of the pack n play accessories can be removed and wash very easily in the same way.
Watch this quick video to understand how you can dismantle the pack and play a part.
Note:- Dental of the pack n play depends upon the Design & Frame.
Step 3: Pick the Right Detergent For Cleaning
The type of washing powder you require is common for most pack and play, but sometimes it varies depending on the product's fabric. So, I use a set of things to deep wash the pack n play and its mattress.
Step 4: Time To Deep Clean The Pack and Play:-
Every part of the pack n play needs a different approach for cleaning. For instance, you can't clean the metallic Frame in the washing machine. So Let's have a look at how you can clean various parts of the pack n play easily.
a.) How To Clean the Frame of the Pack and Play?
Cleaning the pack n play's Frame is my favourite part. You just need a mixture of ¼ Vinegar, ½ Baby laundry detergent (safe for baby), and warm water.
Use this mixture with the help of Scrub Brush to clean the Frame, Wheel, things, and button part of the pack n play.
The Frame does not come in contact with baby skin, and it does not get dusty frequently.
So, you don't need to work much on it. Just Scrub the Frame with the help of a Scrub Brush to clean the surface.
After that, use fresh water and add a few drops of "Lemon essential oil" to remove the smell of the Vinegar and clean them again with a wet towel.
b.) How To Clean a Pack and Play Mattress & Sheets?
There are various cleaning procedures that you can adopt to clean the mattress and sheets of pack n play. The choice of procedure depends upon the dirt accumulated on the sheets and mattresses.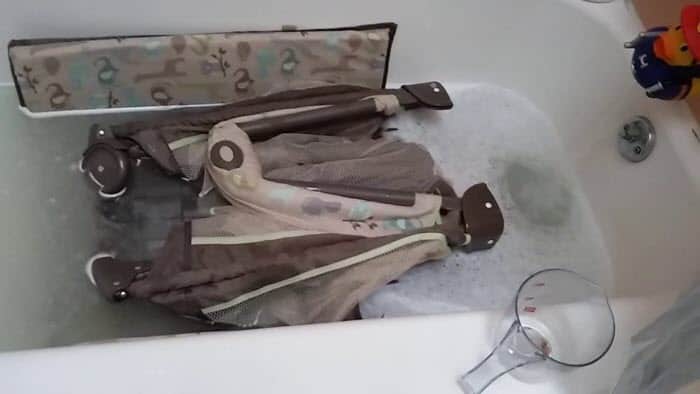 The best way to clean pack n play is deep cleaning or using spot cleaning that I'm going to explain and the same method you can use to clean playpen.
If you are interested in deep cleaning the pack n play mattress, these ingredients will suffice your needs.
½ cup of baby-safe detergent
¼ cup baking soda
¼ cup vinegar
few Lemon essential oil drops
Take all these ingredients and put them in a bathtub filled with warm water.
Make sure that all these ingredients are mixed well in Water. And, don't forget to add "Lemon essential oil drops" in the mixture to reduce the vinegar smell, as I said earlier.
Most of the mattress is covered in a mattress protector, so remove it first and let them soak in this mixture.
Note: Check the instruction manual before doing a deep cleaning. Some mattresses do not support deep cleaning because it deteriorates their quality and longevity.
Allow them to submerge for at least a 30min for better results.
After that, take them out and put them in freshwater, and again add a few drops of "Lemon essential oil" to make your pack n play vinegar smell free.
In the end, dry the pack n play mattress in sunlight, and it's done.
Now, let's talk about the second method, spot cleaning of the Pack n play mattress.
If you are interested in only cleaning some specific spots on the sheets and mattress, then these are what you need for spot cleaning.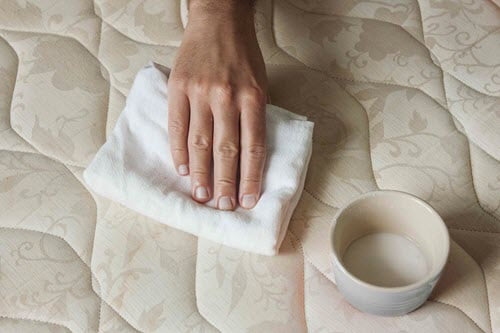 Spray Bottle
Vinegar
White Vinegar
To clean the spots, take a spray bottle and make a mixture of 1 part of Vinegar to 1 part of Water. With this mixture, you can easily clean the most occurring stains.
To effectively clean the area, first, use paper towels or dab where the spill is.
After you've designated what you want to clean, spray a small amount of your cleaning solution onto the spot that will allow it to soak into the residue for a few minutes.
To remove the solution from the spot, either dab it again or use a cleaning solution. Leave the spot to let it dry at its pace.
If you want fast-drying, then you can even go for an air dryer to dry that spot.
Note: Baby spends most of the time in direct contact with them. If they are not clean, then it can pose various hygiene issues. So, clean them regularly even if they don't appear dirty.
Make it a rule of thumb to clean them once or twice a week for better hygiene.
c.) How To Clean Pack n Play Changing Table & Napper?
To wash the pack n play changing table & napper, firstly be sure about the material of the changing table.
If the base of the changing table contains plastic, it can't be directly submerged in the Water for deep cleaning, and if not, you have to do spot cleaning.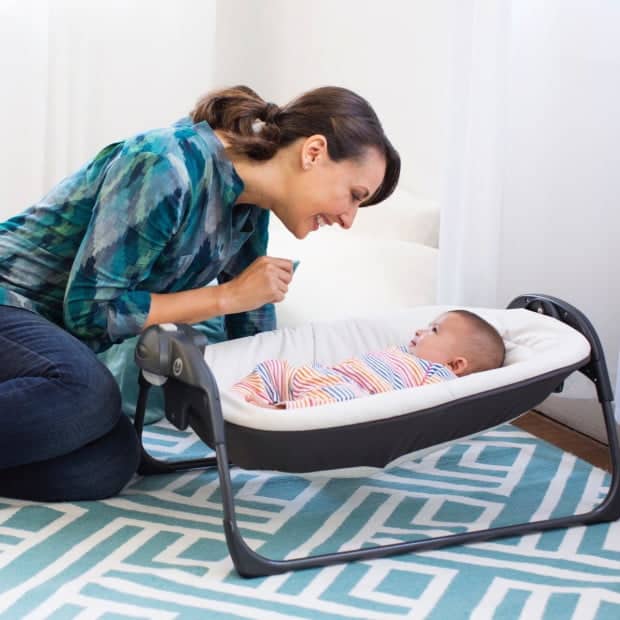 In another case, you can remove the fabric and wash them separately in the washing machine or in the bathtub.
Use the mixture of ½ cup baby safe detergent, ¼ cup baking soda, and ¼ cup vinegar.
Fill the bathtub with warm water and pour the ingredients into it. Mix all the ingredients well.
Now, Take the washable cloth and put it in the tub of warm water. Let it soak in the solution for at least one hour.
Take out the cloth and rinse it with clean water. Let it dry in the open air under sunlight or in the Washing machine.
Once completely dried, assemble it properly and put the Frame inside it.
d.) How To Clean a Pack and Play Bassinet, & Other accessories?
Cleaning the Bassinet and accessories of pack n play seems to be a challenging task. But, it is not so if you follow the correct strategy to do so.
The first and the foremost consideration while cleaning the accessories of pack n play is to check their material.
You can't apply the same cleaning strategy to wooden, electronic toys, and metal accessories.
If the accessories are made from wooden material or electronic toys, go for scrubbing rather than soaking the accessories in water for cleaning.
And for cleaning the metal accessories, you have two options.
Either you can use a wet cloth dipped in a white vinegar solution to clean the spots.
Or you can soak the accessories in the bathtub containing warm Water with the above mention ingredients.
Step 5: Dry and Re-assemble the Pack n Play:-
The methodology of drying the pack n play depends upon you. You will get two options to dry the pack n play.
Either you can let the dismantled pack n play dry in the vicinity of sunlight. Or you can also dry with the help of a dryer inside your place.
When all the parts of pack n play are completely dried up, it's the right time to re-assemble all the parts intact at the place.
And here again, the manual guide helps you to assemble the Pack n Play.
Note: You need to be cautious while re-assembling because if the parts are not placed properly, then it can even risk the life of your little one.
So, once done with re-assembling, put some pressure on the re-assembled part to make sure that baby is safe inside it.
I hope you like our guide, how to clean the pack n play & its matter. And found it informative and valuable.
Don't forget to check other guides to keep your baby healthy & safe.
Let me know if you have any questions in the comment section, and don't forget to share the guide because sharing is caring.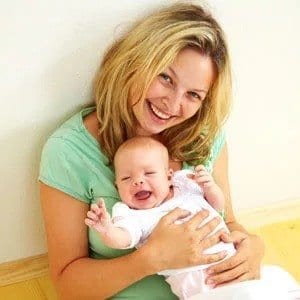 Dr. Sakshi Patel
Senior Content Writer
Dr. Sakshi Patel, an expert in Human Development and Family Studies, combines her academic knowledge with personal experience as a mother to twins. She provides comprehensive articles and meticulous reviews on baby essentials, offering accurate and up-to-date information to help parents make informed decisions. Read more.